Maharashtra: One Killed, 10 Others Rescued After Roof of Building Collapses
Ten people were evacuated from the building after its roof collapsed on Wednesday. The incident took place in Maharashtra's Solapur.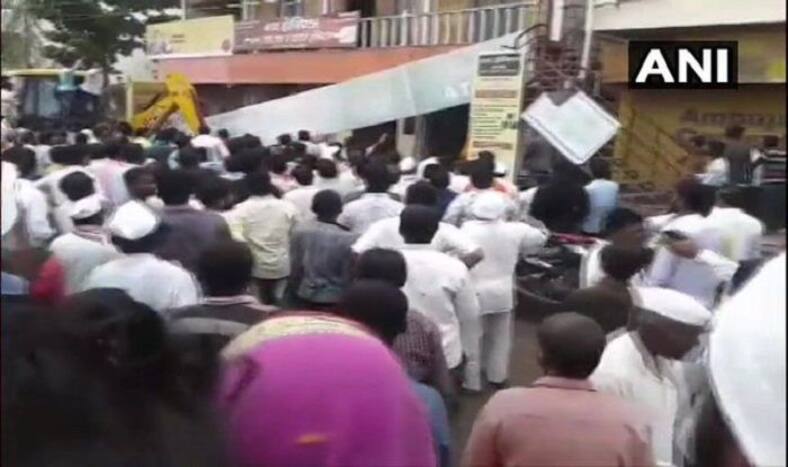 New Delhi: One person was killed and 10 others injured after the roof of the building that houses Bank of Maharashtra's branch collapsed on Wednesday. The accident occurred on the Nagar state highway in Karmala village of Maharashtra which is situated 150 km away from Solapur.
The deceased was identified as Prashant Bagal. The 40-year-old man was standing near the cash counter when the slab fell. After the large slab from the ceiling fell, many staff members and customers remained trapped. Rescue operations are underway to evacuate the rest of the victims which is suspected to be around 10.
An investigating officer of Karmala Police Station Shrikant Padule said that it happened at around 11 AM when the bank's business was in full swing. The reason for the building collapse is yet to be ascertained. "Some patients also fell down with the crashing slab as there was a small clinic on the upper floor of the ground-plus-storied structure," noted Padule.
Notably, the rainfall in the past week had caused massive damage to the surroundings of the building. Almost 14 people had lost their lives and nine were severely injured after the 4-storey Kesarbai building collapsed in Dongri district of Mumbai last week.