live
Govt Committed to Welfare of Farmers, Agricultural Laws Gave Them New Rights And Opportunities: PM Modi in Mann Ki Baat
"Mann ki Baat" is the Prime Minister's monthly radio programme addressed to the nation, broadcasted on the last Sunday of every month.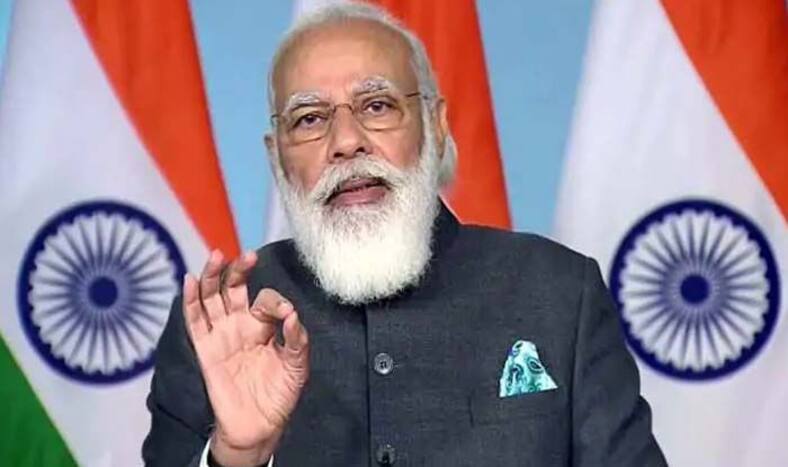 Mann Ki Baat LIVE: Prime Minister Narendra Modi addressed the nation through his monthly radio programme 'Mann Ki Baat' on Sunday. Lauding the new farm laws, PM Modi said that agricultural reforms brought by Parliament have not only served to unshackle our farmers but gave them new rights and opportunities.
In his last Mann ki Baat on October 25, he had urged people to celebrate festivals with restraint and to remember the resolve of 'vocal for local' while shopping.
On November 17, PM Modi had invited suggestions from the people, for the 71st edition of the programme. "Every #MannKiBaat we celebrate the accomplishments of outstanding people, working for societal good. But, for every one example shared, there are many I am unable to share due to paucity of time. But, I do read many of the inputs and they are truly valuable," the PM tweeted.
Since August, the prime minister has been facing flak for his monthly 'Mann Ki Baat' programme after many disappointed students asked the PM to address the JEE, NEET exams postponement issue and instead, he talked about other trivial issues. His 'Mann Ki Baat' videos on the YouTube channel of the BJP had garnered a record number of dislikes.
Live Updates
Mann Ki Baat LIVE: PM Modi concludes his address

Mann Ki Baat LIVE: PM pays homage to Baba Saheb Ambedkar ahead of his death anniversary on 6th December urging citizens to reaffirm their resolve to the country and abide by the duties, assigned to them by the Constitution as an individual.

Mann Ki Baat LIVE: Prime Minister Modi further cautions against showing negligence regarding Corona which can be deadly even now when discussion on a vaccine has commenced.

Mann Ki Baat LIVE: Agricultural reforms brought by Parliament have not only served to unshackle our farmers but gave them new rights and opportunities, said PM

Mann Ki Baat LIVE: PM Modi compares university campuses to Mini India where not only the diversity of India is visible but also the passion for changes for a New India.

Mann Ki Baat LIVE: It was Guru Nanak Dev ji who started the tradition of Langar and we saw how the Sikh community all over the world continued the tradition of feeding people during this period of Corona, served humanity, this tradition always keeps inspiring us, said PM

Mann Ki Baat LIVE: "There is a Gurudwara, Lakhpat Gurudwara Sahib, in Kutch. During the 2001 earthquake this Gurudwara too faced damage. It was the blessings of Guru Sahib that I was able to ensure its restoration", said the Prime Minister.

Mann Ki Baat LIVE: Tomorrow on the 30th of November, we shall celebrate the 551st Prakash Parv, birth anniversary of Guru Nanak Dev ji. The world over, the influence of Guru Nanak Dev ji is distinctly visible, said PM