live
Mann Ki Baat: "India Will Not Bow When it Comes to National Security," Thundered PM Narendra Modi
Follow the live updates of PFollow the highlights of Prime Minister Narendra Modi's Mann Ki Baat programme here.rime Minister Narendra Modi's Mann Ki Baat programme here.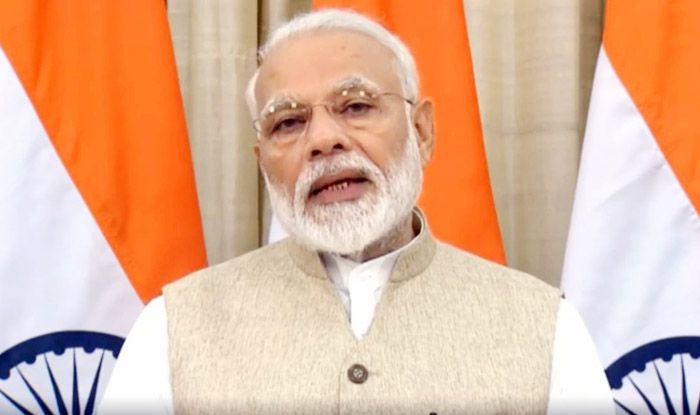 Live Updates
Mann Ki Baat: BJP working president JP Nadda reiterated the importance of water conservation saying, "PM Narendra Modi has given a new vision to the experiments and efforts made by our farmers. Today, he has given a pat to Haryana for its efforts on water conservation. He is striving to conserve water and turn it into a mass movement."

Mann Ki Baat: Meanwhile, the Prime Minister also announced a quiz competition for school students across the country and invited them to take part in it. "I strongly urge the schools, parents, enthusiastic teachers and teachers to work hard to make their school victorious in the quiz that we are organizing. Children who score the highest would be rewarded with an opportunity to witness the grand moment of the landing of Chandrayaan-2 in Sriharikota on September 7," PM Modi said.

Mann Ki Baat LIVE: Ending his Sunday programme of Mann Ki Baat, PM Modi says, "The month of August comes with the remembrance of 'Leave India'. I would like you guys to make some special preparations for August 15. Find a new way to celebrate this festival of freedom. Increase public participation. How do we make this August 15 a celebration for all citizens of India? Be sure to worry about it."

Mann Ki Baat LIVE: "Sometimes we do face temporary setbacks in our lives, but always remember that the ability to overcome it is also within us. I sincerely hope that the Chandrayaan-2 mission will inspire the youth of the country towards science and innovation. After all, science is the path towards development," PM Modi.

Mann Ki Baat LIVE: Adding to his stance that the power of knowledge is greater than the power of guns, PM Modi says: "India will not bow to pressure when it comes to national security."

Mann Ki Baat LIVE: "Friends, I touched upon the subject of water conservation in Mann Ki Baat. Today I feel that it was an issue close to your heart even before I referred to it. I have experienced the fact that this topic has stirred the nation's heartstrings collectively," says PM Modi.

Mann Ki Baat LIVE: "Let us focus on a future of waste to wealth," says PM Modi as he congratulates states like Haryana and Meghalaya on their efforts on water conservation. He salutes the efforts of a unique effort to promote cleanliness and art.
New Delhi: The monthly programme 'Mann Ki Baat' by Prime Minister Narendra Modi is currently underway on All India Radio, Doordarshan and Narendra Modi App.
Through this programme, PM Modi shares his thoughts on various important issues with people in India and abroad.
Earlier this morning, the Prime Minister had invited everyone to listen to his popular radio programme in a tweet saying, "Looking forward to the #MannKiBaat programme today. Do tune in at 11 AM."
Looking forward to the #MannKiBaat programme today. Do tune in at 11 AM. pic.twitter.com/o8L65sQsNd— Narendra Modi (@narendramodi) July 28, 2019
Mann Ki Baat airs every last Sunday of the month and is also live-streamed on YouTube channels of the Prime Minister's Office (PMO) and the Ministry of Information and Broadcasting (I&B Ministry).
Viewers can watch the live broadcast on the following links: https://www.narendramodi.in/mann-ki-baat
This will be the second Mann Ki Baat programme after PM Modi assumed office for the second term. Ahead of the broadcast, the Prime Minister had asked his fellow countrymen to share with him their thoughts and ideas that might be mentioned during his programme.
In his last Mann Ki Baat programme, Prime Minister Narendra Modi had urged the nation to inculcate a habit of reading books regularly and hold discussions on the books they read.