Manohar Parrikar Will Travel to Mumbai For Treatment, May Travel Overseas: CM's Aide
Panaji, March 5: Goa Chief Minister Manohar Parrikar will be travelling to Mumbai for further medical checkup. He may travel overseas for further treatment based on the doctor's advice, Parrikar's per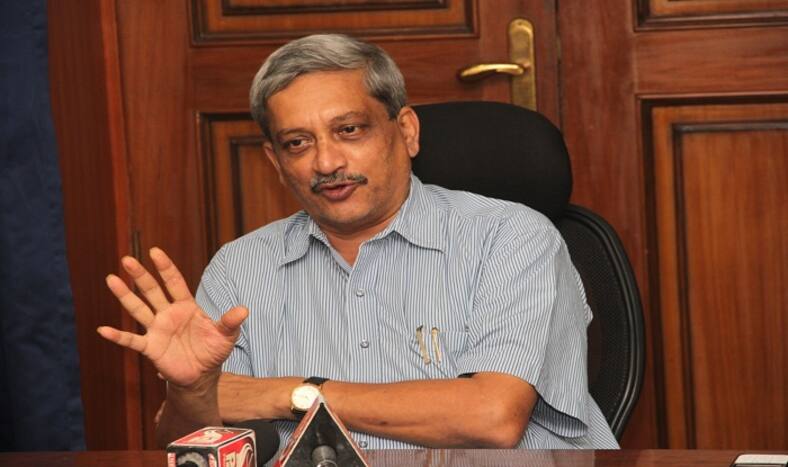 Panaji, March 5: Goa Chief Minister Manohar Parrikar will be travelling to Mumbai for further medical checkup. He may travel overseas for further treatment based on the doctor's advice, Parrikar's personal secretary Rupesh Kamat said.
Parrikar was admitted to the Lilavati Hospital in Mumbai on February 15 where he received treatment for a pancreatic ailment. He was discharged on February 22, and on the same day attended the session of the Goa Legislative Assembly, where he presented the state budget and made a brief speech.
The session was truncated to four days owing to Parrikar's illness.
The Chief Minister was later admitted to Goa Medical College and Hospital on February 25 after he suffered mild dehydration. He was discharged from the hospital on March 1.
In a bid to make gains from the situation, the Congress is putting pressure on the Bharatiya Janata Party to name his replacement, alleging that the state is in "crisis" and the administration "on the verge of collapse". The party said that the senior-most minister in the coalition government should take over its reins till Parrikar recovered.
The tactic comes as Maharashtrawadi Gomantak Party (MGP) and the Goa Forward Party (GFP) have made it clear that their support to the BJP will continue till Parrikar remains the chief minister. GFP leader Vijay Sardesai had even said they pledged their support to Parrikar and not the BJP.
In Goa polls last year, even though the Congress emerged as the single largest party, it failed to form the government in the state. On the other hand, BJP secured the support of the MGP, GFP and Independents to form the government.
With inputs from PTI