#MeToo: 19 Women Journalists Who Have Worked With MJ Akbar File Petition in Court, Ask Court to Summon Them For Testimony, Says Report
The women have all worked with The Asian Age during its early years.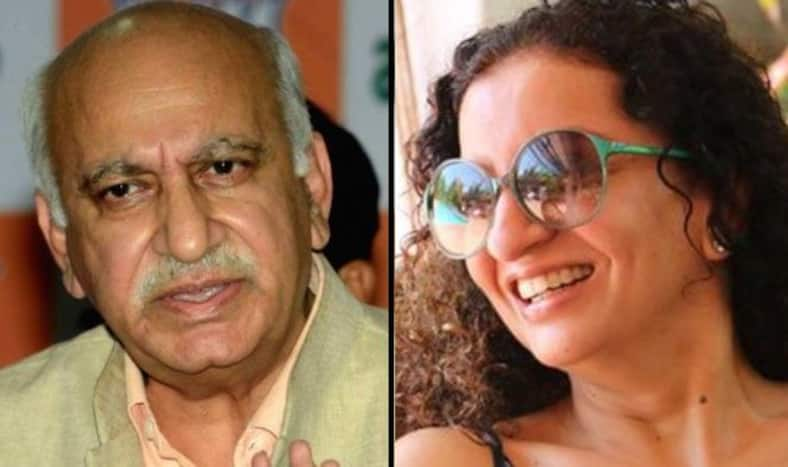 New Delhi: Nineteen women journalists have come out against MoS for External Affairs MJ Akbar, said reports late on Tuesday. The Asian Age was launched by Akbar in 1994 and these women were part of the team then. In their written petition, they have asked the court hearing the defamation case to consider their testimony about the "culture of casual misogyny, entitlement and sexual predation that he engendered and presided over" at the newspaper, according to a report in The Firstpost. (Also read: #MeToo Sees NSUI National President Step Down)
As per the petition, the women have pointed out how Akbar  "has demonstrated through his legal actions is his refusal to introspect, acknowledge or atone for his actions that have caused immense pain and indeed harm to many many women over the years. He himself, in the meanwhile, continues to enjoy enormous power and privilege as a minister and Member of Parliament. When Ms. Ramani spoke out against him in public, she spoke not only about her personal experience but also lifted the lid on the culture of casual misogyny, entitlement and sexual predation that Mr. Akbar engendered and presided over at The Asian Age."
The petition, that has listed out all 19 names and the duration of their employment with The Asian Age, goes on to add that the women would want to be heard in the court. It said, "Ms. Ramani is not alone in her fight. We would request the honourable court hearing the defamation case to also consider testimonies of sexual harassment of some of us at the hands of the petitioner, as also of the other signatories who bore witness to this harassment."
Meanwhile, another journalist, who is also one of the signatories of the petition, Tushita Patel, has written an open letter in which she has talked about the sexual harassment she was subjected to by Akbar while she worked for Deccan Herald. Akbar has categorically rejected allegations of sexual misconduct levelled against him and termed the allegations as "false, fabricated and spiced up", as he questioned its timing months before the Lok Sabha polls, and vowed legal action.
On Monday, Akbar filed a criminal defamation case against Ramani, the first woman journalist to publicly accuse him of harassment. He had already issued a statement denying charges of sexual assault and harassment levelled against him. Following that, Ramani made a statement that she was "deeply disappointed that a Union minister should dismiss the detailed allegations of several women as a political conspiracy". "By instituting a case of criminal defamation against me, Akbar has made his stand clear: rather than engage with the serious allegations that many women have made against him, he seeks to silence them through intimidation and harassment," she said. Akbar's case is listed for hearing in Patiala House court on Thursday.