Money Laundering Case: ED Files Charge Sheet Against Liquor Baron Vijay Mallya
On Friday, the UK had ordered embattled liquor Baron Vijay Mallya to pay an amount of 200,000 pounds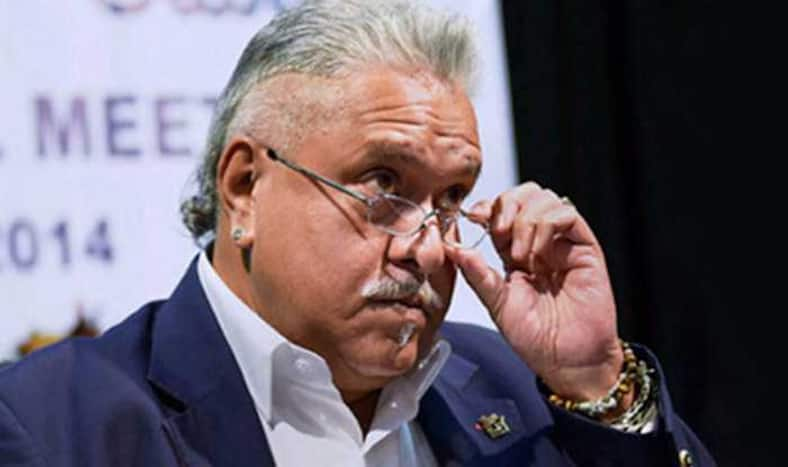 New Delhi, June 18: The Enforcement Directorate (ED) on Monday filed charge sheet against Vijay Mallya in money laundering case. According to reports, the ED will seek approval from the court along with this charge sheet for immediate seize assets worth more than Rs 9,000 crores of Mallya and his companies under the Fraud Economic Criminal Ordinance.
The ED last year had filed its first charge sheet against Mallya, now in London, in the about Rs 9 billion IDBI bank-Kingfisher Airlines (KFA) alleged bank loan fraud case.  The ED has so far seized assets worth Rs 9890 crore.
Enforcement Directorate files charge sheet against Vijay Mallya for money laundering. pic.twitter.com/YwJYU8fcfD

— ANI (@ANI) June 18, 2018
On Friday, the United Kingdom had ordered embattled liquor Baron Vijay Mallya to pay an amount of 200,000 pounds towards the cost incurred by 13 Indian banks in their legal battle for recovery of alleged dues.  The court had said that during the legal battle, the banks have spent a large amount and have reimbursed Vijay Mallya.
On June 14, while pushing for his extradition from the UK, the Indian authorities will also try to auction the beleaguered liquor baron Vijay Mallya's Airbus A-319 which remains grounded at the Chhatrapati Shivaji International Airport in Mumbai, according to a Zee Business report.
For the purpose, the liquidator of Karnataka High Court has fixed June 29 and 30 for the online auction of the jet. According to the report, the buyer will also have to pay an additional 28 per cent GST on the auction amount.
The Airbus A-319 – belonging to the chairman of the now defunct Kingfisher Airlines – was seized in December 2013 by the service tax department after Mallya failed to pay dues worth around Rs 1,000 crore. In its bid to recover the dues, the Indian authorities tried to sell the $90 million aircraft several times but failed to do so as it didn't receive an appropriate bid.
Britain on Monday assured India to fully cooperate in the extradition process of fugitive diamantaire Nirav Modi and Vijay Mallya who is accused in separate multi-crore bank loan defraud cases.
Vijay Mallya has been living in London since sneaking out of the country in March 2016 just days before a consortium of banks approached the Supreme Court against him for defaulting on loans worth nearly Rs 9,000 crore.