Mumbai Airport Introduces Check-in Facility at Six Hotels
The Mumbai airport administrator has introduced check-in facility in six hotels outside the airport so that the passengers save time and experience a hassle-free travel.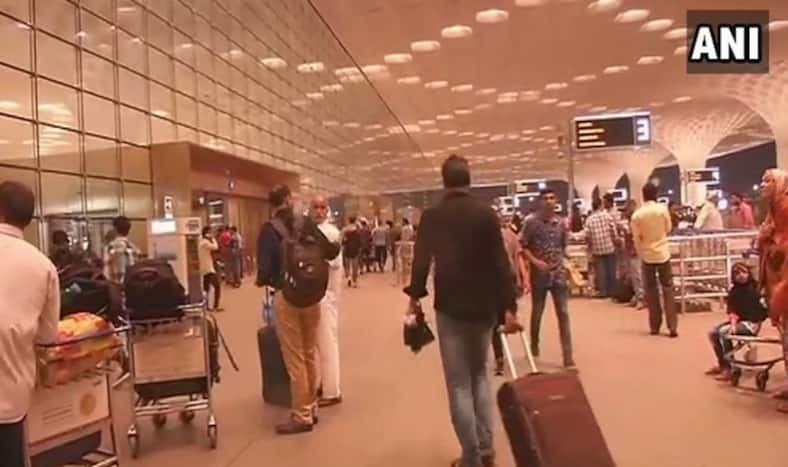 Mumbai, June 28: In order to save passengers' time, the Mumbai airport administrator has introduced check-in facility to six well-known hotels situated in the city, outside Chhatrapati Shivaji International Airport.
Passengers can now visit the lobby of the starred hotels, check in for a flight out of Mumbai at the kiosks and print the boarding pass and baggage tags. Upon reaching the airport, the passengers can proceed for security clearance after dropping their tagged check-in bags at the 'self-bag drop' or 'fast bag drop' counter.
Mumbai International Airport Pvt Ltd (MIAL) spokesperson said, "Passengers can now check in from Sahara Star, Hyatt Regency, Taj Santacruz, ITC Maratha, Hilton Mumbai International Airport and The Lalit. The facility can be used by anyone who has the access to these hotels."
Initially, this kind of check-in facility was made available at three hotels or lounges located within the premises of the Mumbai airport. In addition to the six hotels that have this facility, the check-in kiosks will be extended to five more hotels, stated officials.
According to the spokesperson, "By the use of this facility, passengers will be able to save time and have a stress-free experience at the airport."
The airlines operating out of Terminal 1 at Mumbai airport, such as Indigo, Spice Jet, and GoAir, have the self-bag drop facility. The MIAL spokesperson added that Terminal 1 at the Mumbai airport is the only terminal in the country that runs on fully automated check-in system.
Officials stated that the queues at the check-in counters have drastically reduced due to the availability of bag tag-enabled kiosks and self-bag drop facilities. They added, "The integration of new technology allows the processing of a significant number of passengers to be decentralized from the airport and allows for better use of airport resources."
In the recent years, the number of check-in counters at Mumbai airport has increased from 250 to more than 315.