Mumbai Local Train From Thane to Parel Transports Liver For Transplant
Railways created a green corridor for the smooth transport of the organ.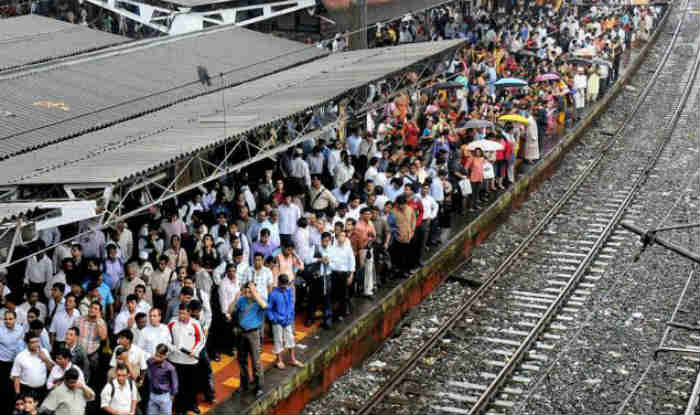 New Delhi:  The liver of a 53-year-old man, declared brain dead, was transported via local train from Thane to Parel in Mumbai for transplant at a city hospital. The 25 km-stretch was covered in 41 minutes by creating a green corridor.
According to media reports, the organ belonged to Bharat Khare, who was declared brain dead on Friday. He had fallen from the scooter when he was on his way to the hospital to visit a patient. He was immediately rushed to AIIMS for preliminary treatment but was later shifted to Jupiter hospital in Thane. The accident took place on February 13 and he was declared dead on Friday. Khare's family members decided to donate his organs.
His liver was donated to a patient in a Global hospital in Parel for which green corridor was created. The surgery of the patient was supposed to take place at 6 pm on Friday. To save time, hospital authorities decided to take the local train to transplant the liver.
The hospital contacted railway authorities and took all necessary permission. The railways clear the path for the team travelling with the liver. The team had left the Thane hospital at 2.57pm and boarded Karjat-CST train at 3.08 pm. Hindustan Times reported that the men carrying the box enter the first-class compartment by shouting "liver inside".
The station master at Dadar was informed that a team carrying liver is travelling in Karjat-CST train. An ambulance was kept at standby. As soon as the train reached, the team carrying organ left for the hospital.
Last year, the heart of a 42-year-old man in Mumbai has transported aerially and through green corridors to a hospital in Delhi, covering a distance of about 1,100 km. The heart was to be transplanted into a 53-year-old woman. The recipient was suffering from dilated cardiomyopathy, a condition in which the heart becomes enlarged and cannot pump blood effectively.