Muzaffarpur Hit-and-run Case: BJP Suspends Manoj Baitha, Accused of Mowing Down 9 Children For 6 Years
New Delhi, Feb 27: The Bharatiya Janata Party (BJP) on Monday suspended Manoj Baitha, the man accused of mowing down nine children in an inebriated state in the Muzaffarpur district of Bihar. Party'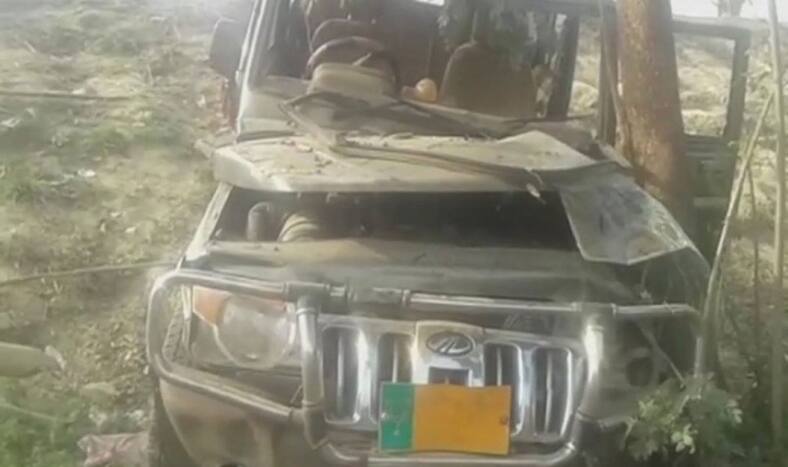 New Delhi, Feb 27: The Bharatiya Janata Party (BJP) on Monday suspended Manoj Baitha, the man accused of mowing down nine children in an inebriated state in the Muzaffarpur district of Bihar. Party's vice-president Devesh Kumar  said that Baitha, a district level worker of Sitamarhi, has been suspended from the primary membership of the party for a period of six years.
Bihar Deputy Chief Minister Sushil Kumar Modi also said the police were directed to take "sternest possible action" against Baitha irrespective of his political affiliations. Sources also claimed that four police teams have been deployed across Indo-Nepal border to search the absconding BJP leader.
Hitting out at Nitish Kumar-led government over the incident, Opposition RJD said that the state govt is trying to shield Baitha and alleged that the BJP worker was "drunk" while behind the steering wheel even though sale and consumption of alcohol is banned in the state.
Leader of the opposition in the state assembly, Tejashwi Yadav, after visiting the injured in the hospital, said that their families told him that the killer vehicle belonged to the BJP leader and no arrest had been made so far.
Congress president Rahul Gandhi also claimed that the BJP leader was drunk, and asked, "Nitish ji (Bihar Chief Minister Nitish Kumar), is this the truth behind your alcohol ban?"
'नशामुक्त बिहार' में नशे में धुत एक भाजपा नेता ने 9 मासूम बच्चों को मार दिया!

नीतीश जी क्या यही है आपकी शराबबंदी की सच्चाई?

आपकी अंतरात्मा की आवाज आज किसे बचा रही है – आरोपी भाजपा नेता को या बिहार में शराब की सच्चाई को?

— Office of RG (@OfficeOfRG) February 26, 2018
On February 24, at least nine children were killed and about 20 injured when the speeding vehicle lost control and ploughed through them outside a government school building on the outskirts of Muzaffarpur. The state has announced Rs. 4 lakh each to the next of kin of the killed children.