Muzaffarpur Shelter Home Case: Court Rejects Bail Plea of Former Bihar Minister Manju Verma
Manju Verma was arrested in an Arms Act case following the recovery of a cache of ammunition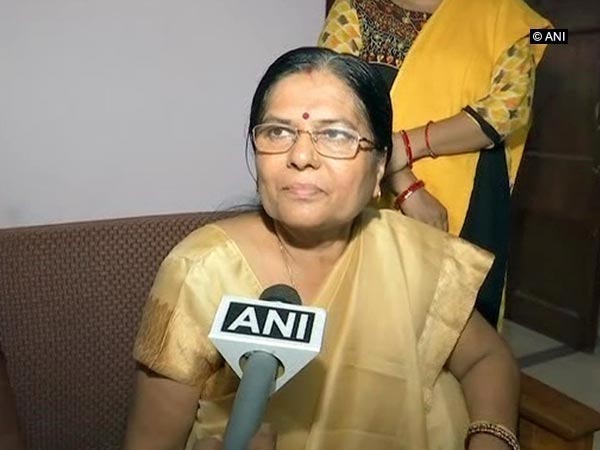 New Delhi: A Chief of Judicial Magistrate on Wednesday rejected bail plea of former Bihar minister Manju Verma in connection with Muzaffarpur shelter home case. Manju Verma was arrested in an Arms Act case following the recovery of a cache of ammunition from her residence in Begusarai during a raid by the CBI sleuths.
Last year in November, she surrendered before the court. The Supreme Court had on November 12 rapped the Bihar Police for failing to arrest the former minister and directed the DGP to appear before it in person on November 27 if she was not nabbed by then.
#Muzaffarpur shelter home case: CJM court rejects bail plea of former Bihar Minister Manju Verma (file pic) pic.twitter.com/DVbGFoixQg

— ANI (@ANI) January 2, 2019
Verma had stepped down as the minister for social welfare in August, following reports that her husband, Chandrashekhar Verma, had close links with Brajesh Thakur, the prime accused in the Muzaffarpur shelter home scandal. Over 30 girls were allegedly raped at the shelter home. (Also read: SC Rebukes Bihar Govt For Delay in Arrest of Manju Verma)
The Arms Act case was lodged against Verma following the recovery of a huge quantity of ammunition from her residence here during a CBI raid.
Over 30 girls and women were allegedly raped and sexually abused at the shelter home in Muzaffarpur and it had come to light that Verma's husband Chandrashekhar had spoken to Thakur several times between January and June. An FIR was lodged on May 31 against 11 people, including Thakur, who was running the shelter home. The probe into the case was later handed over to the CBI. Chandrashekhar had surrendered before the Begusarai court on October 29.