Kochi Metro to be inaugurated by PM Modi on Saturday: Interesting facts about Kerala's first metro service
On June 17, Prime Minister Narendra Modi will launch the commercial operations of the Kochi Metro.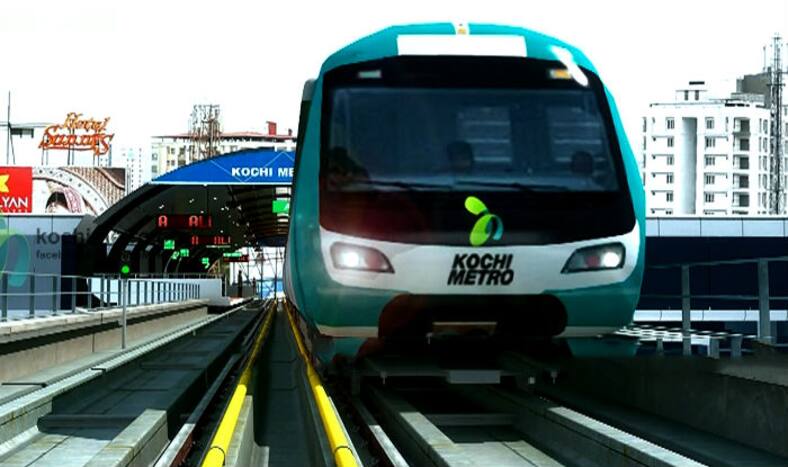 Kochi, June 13: Prime Minister Narendra Modi will launch the commercial operations of the Kochi Metro on June 17. The Prime Minister will inaugurate KMRL's commercial services on the 13-km Aluva-Palarivattom section of the 27-km Line-1 at 11 am on Saturday. PM Narendra Modi will also take a ride on the metro from Palarivattom till Pathadipalam, along with other dignitaries. On Saturday morning, PM Modi will fly down to the Naval airport at Willingdon Island.
To witness the inauguration, 3,500 guests have reportedly been invited and will be part of the event. There will be fool-proof security at the venue and the meeting for the same is scheduled today at Thiruvananthapuram.
Here's everything you need to know about the Kochi Metro:
1. Under the Chief Minister E.K.Nainar (1999) the idea of Kochi Metro was first introduced by the Government.
2. The Kochi Metro is providing employment opportunities to not only hundreds of women but also the transgender community.
3. From the 'Kudumbasree Mission', over 600 women have been trained and employed to ensure smooth run of the first phase of the metro.
4. The line from Aluva to Palarivattom will be opened to the public on 17th June 2017.
5. From August 2017, the section from Palarivattom up to Maharaja's College will be functional.
6. 23 persons from the transgender community have been hired by Kochi Metro Rail Limited.
7. Around Rs 5,181 crore have been spent in constructing the Kochi Metro.
Similar to Delhi, Kolkata, and Mumbai Metro, Kochi Metro will help to make travelling easier for the citizens by covering longer distances within a short span of time.