NITI Aayog Chairman Amitabh Kant Says Bihar, Uttar Pradesh, Madhya Pradesh, Chhattisgarh and Rajasthan Keeping India Backward
He was speaking at the first Khan Abdul Ghaffar Khan Memorial Lecture.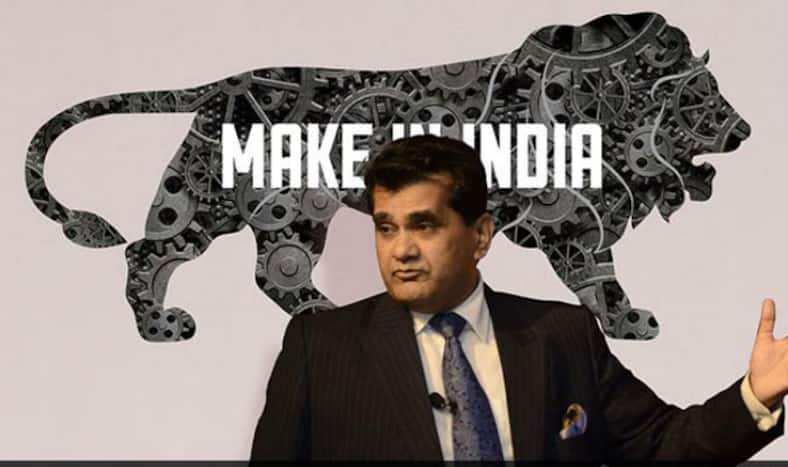 New Delhi, April 24: NITI Aayog chairman Amitabh Kant has held Bihar, Uttar Pradesh, Chhattisgarh, Madhya Pradesh and Rajasthan responsible for India's backwardness. Speaking at the first Khan Abdul Ghaffar Khan Memorial Lecture at Jamia Millia Islamia University here on Monday, Kant had said that though the country had shown improvement in ease of doing business, it remained backward on human development index (HDI).
Highlights
States in south, west improving.
Women should play a bigger role in decision-making.
In HDI, Kant said, India was still at 131 out of 188 nations. The HDI evaluates a country on the basis of its social and economic development. He said the government was working on improving these indicators through the Aspirational Districts Programme. "Education and health are two vital areas in which India is lagging. A class V student is not able to do class II subtraction…he is not able to read his mother tongue. Infant mortality rates are high. Unless we improve on these aspects, it will be difficult to grow in a consistent way," a Zee news story quotes Kant as saying.
Kant also pointed out how the western and southern states were moving ahead. Calling for better participation of women in the decision-making process, Kant said, "There must be a conscious effort to frame policies to give women opportunities."
Last month, NITI Aayog had launched a ranking mechanism according to which the 101 most underdeveloped districts of the country would be competing against each other. On the occasion, Kant had said, "India cannot grow at a high rate in the long run unless these districts catch up, no matter how high the GDP number, it has no meaning until the benefits of growth percolate down to the very basic level."