Niti Aayog Meet: PM Narendra Modi Pitches For Simultaneous Polls, Seeks Widespread Debate – Key Points
All state Chief Ministers except Delhi's Arvind Kejriwal and Odisha's Naveen Patnaik, attended the day-long fourth meeting of the NITI Aayog's governing council, chaired by PM Modi.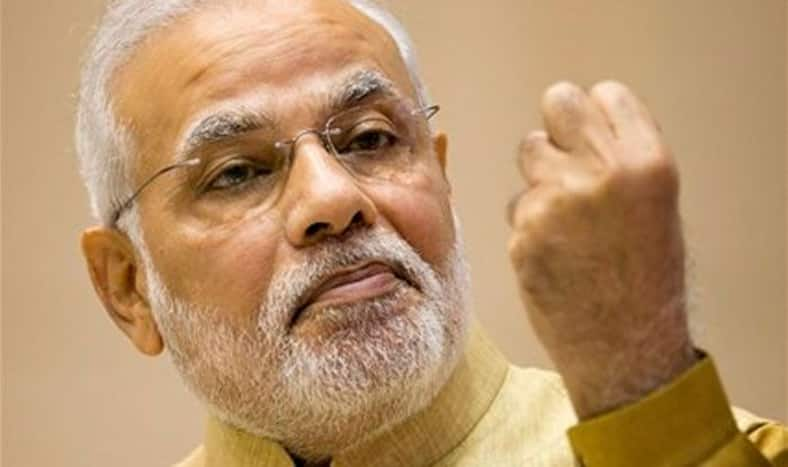 New Delhi, June 18: At a key meeting of Niti Aayog, Prime Minister Narendra Modi called for widespread debate on holding simultaneous elections to the Lok Sabha and state assemblies claiming that it (simultaneous polls) will result in financial savings. "The Prime Minister called for widespread debate and consultations on simultaneous elections for Lok Sabha and Vidhan Sabhas, keeping in view various aspects such as the resulting financial savings and consequent better utilisation of resources," an official release read.
However, this was not the first time PM Modi talked about the simultaneous polls. He along with President Ram Nath Kovind have been pitching for the issue for quite some time. Last year, while addressing the third meeting of Governing Council of NITI Aayog, Modi had asked all the Chief Ministers to consider conducting simultaneous Assembly and Lok Sabha elections across the country. On the other hand, President Kovind while addressing the joint sitting of Parliament on commencement of the Budget Session had said that there should be more dialogue among political parties for simultaneous polls and efforts made towards arriving at an agreement. Prime Minister Narendra Modi in an interview to Zee News had also batted for simultaneous polls in the country, saying it would save a lot of resources.
Last month, the Election Commission of India (ECI) had also reportedly suggested the idea of 'one year one election'. In its response to a letter from the Law Commission on April 24, the poll panel has pitched for holding all the elections due in a year together, a media report had claimed.
Currently, the ECI holds elections together in those states where the term of assemblies end within a few months of each other. In 2017, the Commission conducted Assembly elections for five states – Punjab, Uttar Pradesh, Uttarakhand, Manipur and Goa – together whereas, polls for Gujarat and Himachal Pradesh were held simultaneously.
Other Key Issues Discussed at Niti Aayog Meet: 
In his closing remarks at the meet, PM Modi also said that the corporate investment in agriculture is very low in India and urged the State governments to formulate policies to promote industry participation in the farm sector. Speaking on various aspects of the economy, Modi said that the world expects India to become a five trillion dollar economy soon. He also encouraged States to give fresh ideas to the Finance Commission, for incentivising outcome-based allocations, and expenditure correction. Furthermore, PM Modi set a target for India to be Tuberculosis (TB) free by 2025.
The Prime Minister also assured help with the norms and provisions to the bifurcated states of Bihar and Jharkhand, and Telangana and Andhra Pradesh. He spoke about Aspirational Blocks and the development of villages to implement welfare schemes in 45,000 villages by August 15. A total of 65,000 villages have to be covered.
In addition, PM Modi also asked states to encourage mineral extraction, and employment through mining. He asked states to send their suggestions, if any, through a written document. He also addressed the issue of Uniform Voter List, as with current technology it could save time, money, and resources.
While speaking on the issue of environment raised by chief ministers in the meet, Prime Minister Modi urged all states to use LED bulbs in their government buildings, official residences and streetlights. He suggested that this could be implemented within a definite timeframe.
 About The Niti Aayog Meet: 
All state Chief Ministers except Delhi's Arvind Kejriwal and Odisha's Naveen Patnaik, attended the day-long fourth meeting of the NITI Aayog's governing council, chaired by PM Modi. Delhi CM Kejriwal was absent from the meet as he, along with Deputy Chief Minister Manish Sisodia and Cabinet ministers Satyendar Jain and Gopal Rai, is camping at Raj Niwas since last week demanding a direction to the IAS officers working in the Delhi administration to end their undeclared strike. The meeting was also attended by union ministers and top bureaucrats.