Pakistan General Elections Results 2018: India Responds to Imran Khan's Win, Hopes New PTI Government Will Work Towards 'Terror-free' South Asia
Furthermore he stated,"India welcomed that the people of Pakistan have reposed their faith in democracy through general elections."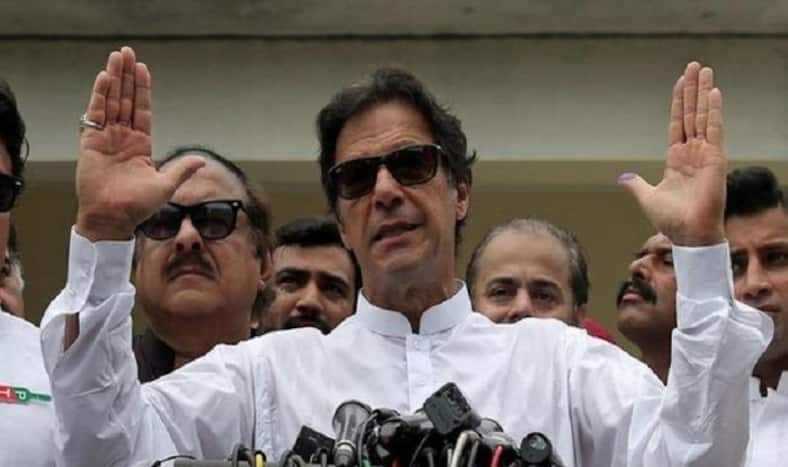 New Delhi, July 29: As Pakistan Tehreek-e-Insaf (PTI) chief Imran Khan is set to become the Prime Minister of Pakistan, India hoped that the new government will work to build a better and safe South Asia that will be free of terror and violence. Issuing a statement, the Ministry of External Affairs (MEA) said,"We hope that new Pakistan govt will work constructively to build a safe, stable and secure South Asia free of terror and violence."
"India desires a "prosperous and progressive Pakistan at peace with its neighbours", MEA spokesperson Raveesh Kumar said, adding, "India welcomed that the people of Pakistan have reposed their faith in democracy through general elections."
On the other hand, former Chief Minister of Jammu and Kashmir Mehbooba Mufti urged the Centre to seize the opportunity by extending a hand of friendship with Pakistan's Prime Minister-in-waiting Imran Khan so that issues between the two countries could be resolved.
A couple of days ago, Imran Khan in his speech after the Pakistan's general elections on July 25 said that it was time the two countries sat across the table and discussed the Kashmir issue. "We should sit across and resolve the issues instead of we blaming India for problems in Balochistan and they blaming us for problems in Kashmir," Khan had said.
Earlier on Saturday, Imran Khan's Pakistan Tehreek-e-Insaf emerged as the single largest party, winning 116 of the 270 contested seats, revealed final results released by Pakistan's election commission. The party, however, is short of the 137 needed for simple majority. The final results were announced more than two days after the conclusion of voting for the 11th general elections.
If reports are to be believed, Khan will be sworn-in as the new Prime Minister of Pakistan before August 14. PTI leader Naeem-ul-Haq was quoted by Geo News saying that mainstream political parties agreed to attend the oath-taking ceremony. Pakistan President Mamnoon Hussain would call for an assembly session, and the Election Commission of Pakistan(ECP) would soon administer the oath to the newly elected representatives, Naeem-ul-Haq was quoted.