live
Parliament: NDA Deal 9 Per Cent Cheaper Than UPA Deal, Says Jaitley
Rahul opened the debate on Wednesday.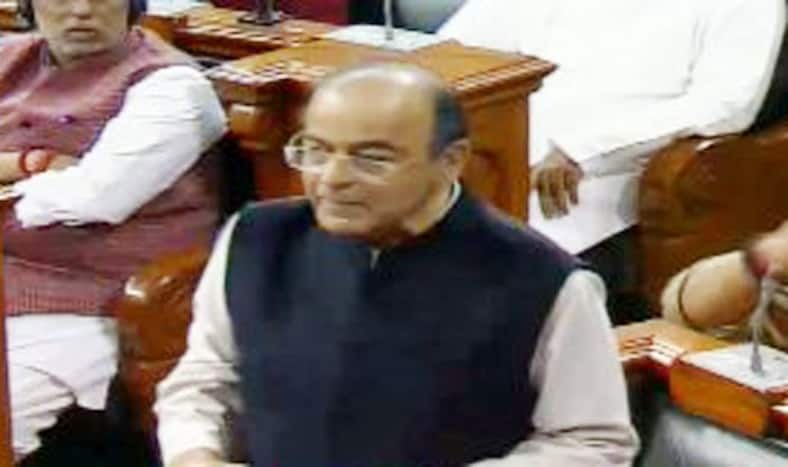 New Delhi: Congress President opened the debate on Rafale in Lok Sabha on Wednesday.  Attacking the AIADMK, he said it was a tragedy that the members of the AIADMK were protecting the BJP and not letting the debate happen.
"As the Leader of the Opposition, it is my job is to question the Government," he said. Referring to PM Narendra Modi's interview on Tuesday, his first one in the new year, Rahul said, "In an interview yesterday the PM said, no one is accusing him about Rafale. Everyone is asking how the PM spoke for 1 and half hours in a staged interview yet did not speak on the fundamentals of the Rafale deal."
On Monday, the Congress had said in Lok Sabha that it was ready for a debate on the issue.
"Jaitley ji has thrown a challenge … we are ready for a debate on January 2. Please decide a time," Congress Leader in Lok Sabha Mallikarjun Kharge had said. He made these remarks soon after the House gave its nod to additional gross expenditure of Rs 85,948.86 crore during the current fiscal ending March 2019.
At 2PM, when the House was to take up discussion on Supplementary Demands for Grants, Kharge repeated his demand for a joint parliamentary committee to probe the Rafale deal. At this, Finance Minister Arun Jaitley said Kharge should begin the discussion on the issue immediately and asserted that the government was ready to give a reply.
Kharge, he said, was "running away" from discussion. Stressing that there should a discussion on Rafale deal, Jaitley said he would prove that the Congress party was spreading lies over the deal.
When the House was about to be adjourned for the day, Kharge reminded Speaker Sumitra Mahajan of the debate and sought a time for it. Mahajan said she will decide on the timing but Kharge can't extract a decision on the date and time immediately.
"You keep your challenges to yourself. Don't challenge me," an apparently peeved Mahajan said.
Live Updates
Lok Sabha adjourned for the day.

Parliament LIVE Updates: Offset partner chosen by Dassault and the opposition doesn't understand offset clause. Congress twisted the offset claim, says Arun Jaitley

Parliament LIVE Updates: Jaitley says the Congress' hands are soaked in National Herald, Bofors and AgustaWestland scams

Parliament LIVE Updates: Discussion between HAL and Dassault could not be concluded. HAL told UPA government that 2.7 times man hours will be required to complete the project, says Jaitley

Parliament LIVE Updates: Arun Jaitley claims that the NDA deal was 9 per cent cheaper than the UPA deal.

Parliament LIVE Updates: The Congress, whose hands are so much into Bofors, Agusta and other scams, they couldn't find a scam so they manufactured one against NDA government, says Jaitley.

Parliament LIVE Updates: No one has the right to question SC decision. Revealed only basic aircraft price for security reasons, says Arun Jaitley

Parliament LIVE Updates: Rafale was an intergovernmental deal. All due processes were followed and the Supreme Court was satisfied with the procurement process, says Jaitley

Parliament LIVE Updates: NDA struck deal under better terms. The negotiating team held 74 meetings after which the deal went to the acquisition council, says Jaitley