Patna: BN College Administration Gets Clean Chit in Saraswati Puja Vulgar Dance Issue
Patna, Jan 30: Days after Patna's famous BN College hit the headlines for organising a vulgar dance show on the occasion of Saraswati Puja, the district administration on Tuesday gave a clean chit to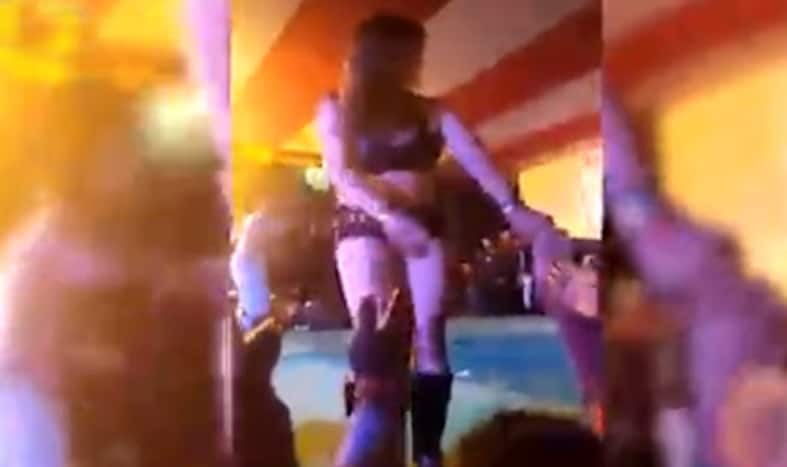 Patna, Jan 30: Days after Patna's famous BN College hit the headlines for organising a vulgar dance show on the occasion of Saraswati Puja, the district administration on Tuesday gave a clean chit to the management of the top college.
According to reports, Patna Sadar SDM and Town DSP, in their report, have given a clean chit to BN College administration over the issue. The college management has been advised to be more attentive in future over such events on campus.
BN College's Internal Probe Report
Following the incident, Vice Chancellor Rasbihari Prasad Singh had directed BN College principal Dr. Rajkishore Prasad to conduct an internal inquiry. The report prepared by a five-member inquiry committee is expected to be handed over to the principal and vice-chancellor later today. The inquiry committee, in its report, has reportedly found that the night-long dance event in which bar girls were seen dancing on vulgar songs in skimpy clothes was actually organised by former college students. College students, who were quizzed by the inquiry committee members, claimed that they had left the campus after 9 PM and the dance show was held after that. (Also Read: Ambulances Ferry Liquor, Russian Belly Dancers at Doctors' Event in Meerut)
Video Identification
Officials said that video of the event will be used to identify students who were present on the college campus on January 22 night. Several videos, showing students dancing on the stage with the bar girls, had gone viral following the event. Sources said that several former college students have been identified from the videos and decision on appropriate action against them will be taken soon.
Hostel Allotment Cancelled
BN College principal Dr. Rajkishore Prasad told reporters that allotment of hostel rooms of those who have been named in the police report has been cancelled. Meanwhile, the hostel warden and leaders of student unions may also be summoned soon for further enquiry.