Patna's Magadh Mahila College Bans Students From Wearing Jeans, Jeggings, Patiala Suits
Patna, Dec 6: Patna's Magadh Mahila College has yet again banned girl students from wearing western outfits like  jeans and jeggings. The newly imposed dress code also barred students from wearing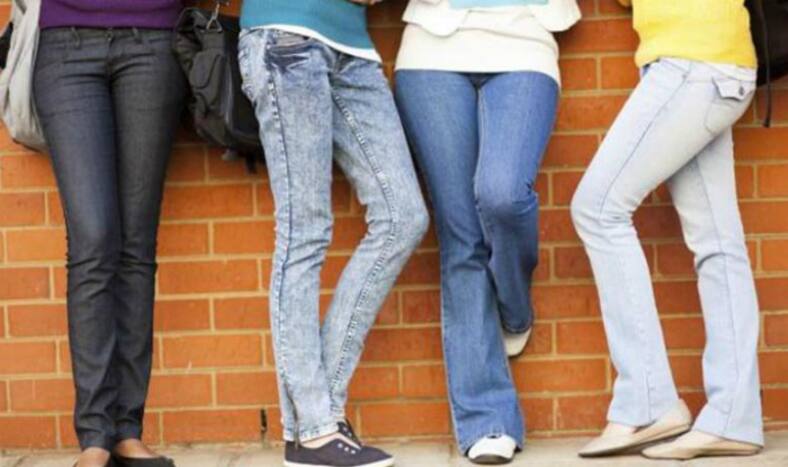 Patna, Dec 6: Patna's Magadh Mahila College has yet again banned girl students from wearing western outfits like  jeans and jeggings. The newly imposed dress code also barred students from wearing patiala suits. The college administration said wearing such clothing distracts students and is inappropriate to be worn inside an educational institution. It also said that those found violating the dress-code will be penalised, as per the management guidelines.
Newly appointed college principal Dr. Shashi Sharma said that college campus was no shopping mall where students can wear attires like jeans, jeggings and patiala suits. Sharma said it is not necessary for girls to wear jeans while coming to college. She added that wearing jeans is a 'distraction'. Wearing jeans do not give the 'feeling' of studying, the principal said. Sharma is also of the opinion that girls should not wear make-up and should wear lipsticks and eye-liners only after they are 45 years of age.
According to a Zee News report, the new guidelines will  come into effect from January 2018. The college administration stressed that there is no question of taking back the diktat.
Apart from the rules regarding regulating what to wear and what to not wear, the administration also decided to restrict conduction of any form of cultural event during weekdays.
The report claimed although displeased, several students have decided to adhere to the guideline due to lack of any alternative.
However, this is not the first time that such a diktat has been issued by the college administration. Earlier in August 2016 as well, then principal Dr. Asha Singh banned wearing of jeans, leggings and shorts in the campus. Singh had said all students must wear salwar-kurti with dupatta and college blazers. A fine of Rs 1000 was also imposed on those who were seen violating the rule.
One of the oldest women's college in the capital city, Magadh Mahila College is affiliated to the Patna University.
University authorities have not yet given any statement about the new guidelines announced by the college.