PC Chacko Quits as Delhi Congress In-Charge as Party 'Repeats' 2015 Performance With Zero Seats
His resignation came after Subhash Chopra quit as Delhi Congress chief last evening. Chacko also came under attack from ex-Mumbai Congress chief Milind Deora for apparently trying to blame late Delhi CM Sheila Dikshit for the party's current standing in Delhi.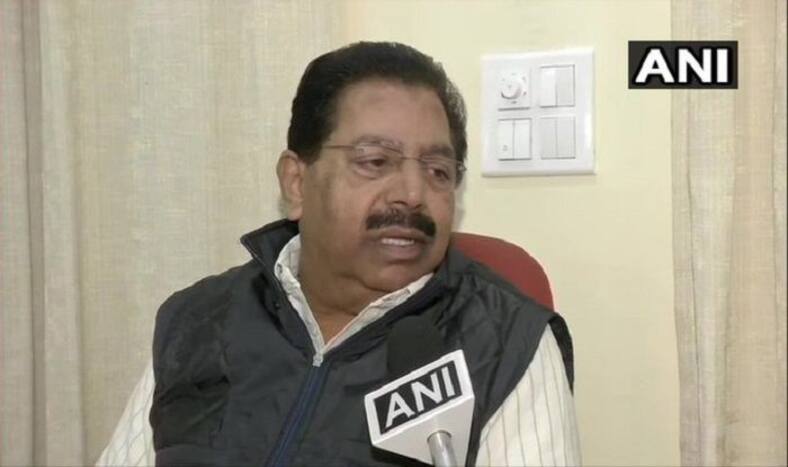 New Delhi: Congress leader PC Chacko on Wednesday resigned as the party's Delhi in-charge, becoming the second casualty of its disastrous show in the 2020 Delhi Assembly Election. Last evening, Subhash Chopra quit as its Delhi unit chief after the party drew a blank for the second straight Delhi Assembly polls.
PC Chacko tenders his resignation from the post of Delhi Congress in-charge. https://t.co/4sj1YzVKs6

— ANI (@ANI) February 12, 2020
Earlier today, speaking to news agency ANI, Chacko had sought to blame former Chief Minister Sheila Dikshit for its current standing in Delhi, stating that the party's downfall in the national capital began in 2013 when Dikshit, who died last year, was a third-term Chief Minister.
"The emergence of the AAP took away our entire vote bank. We could never get it back," Chacko had further said.
In the 2013 Delhi Assembly polls, Congress won just eight seats, finishing behind the BJP, which emerged as the single-largest party and the debutante Aam Aadmi Party (AAP). Later, it gave support to the AAP, thus helping it form its first government in Delhi.
On a related note, former Mumbai Congress chief Milind Deora slammed Chacko for his apparent attack on Sheila Dikshit. Calling her a 'remarkable politician and administrator' who transformed Delhi, Deora said that under her, Congress was stronger than ever.
Sheila Dikshit ji was a remarkable politician & administrator. During her tenure as Chief Minister, Delhi was transformed & Congress was stronger than ever.

Unfortunate to see her being blamed after her death. She dedicated her life to @INCIndia & the people of Delhi https://t.co/XwQPlHE6cw

— Milind Deora मिलिंद देवरा (@milinddeora) February 12, 2020
In the recently-held Delhi Assembly polls, Congress also witnessed its vote share fall from 9.7% in 2015 to 4.27% in 2020. Only three out of the 66 candidates fielded by it were able to save their deposits.