Peshawar school attack: An open letter to all those grieving parents in India offering sanctimonious advice to Pakistan
No one should suffer the fate, just because someone didn't die in school or had turned a major when he died doesn't mean his sacrifice should not merit two minutes of silence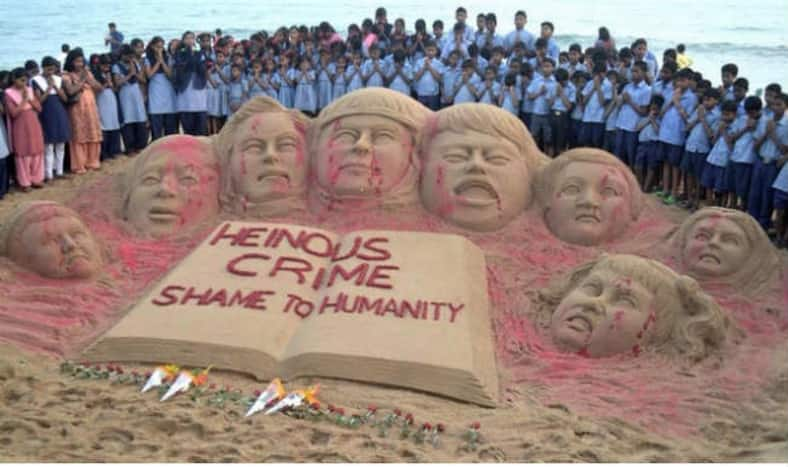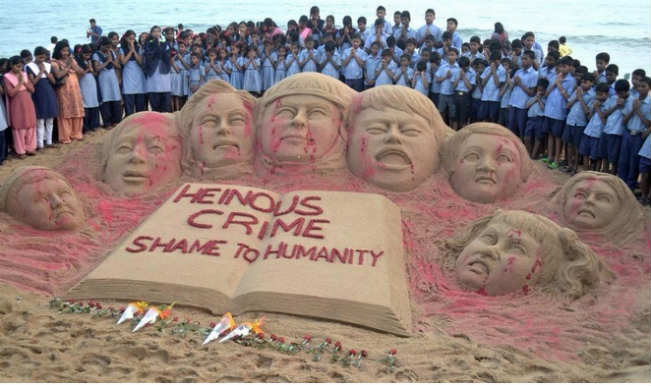 For the larger interest of HUMANITY (which has become synonymous with the geographical regions that come under state of Pakistan since the Peshawar attack), several Indians have volunteered not to cross the borders, wait for the opportune time till Pakistan finishes the terrorists to resolve the Kashmir dispute and turn a blind eye to the terror acts that we have suffered at the hands of the IDIOTS running Pakistan.
Forgotten are the horrific violence that we have suffered, repeatedly. Because those who suffered those acts of barbaric violence were not in school and had crossed the age of 18.
CLAP CLAP CLAP. Please clap everybody. You managed to convince everyone you are the most humanitarian, compassionate, caring, gentle, civilized and charitable people in this entire universe.
But ponder to think of a person called Karambir Singh Kang before you begin to write Letter from a parent to Pakistan or share it on facebook. Kang was the Taj Mumbai's general manager when it was attacked by Pakistani terrorists in 2008. Kang's family perished — they were trapped in their room when the terrorists set the sixth floor on fire. His family consisting of his wife and two children were roasted alive (don't mean any disrespect to the three people but perished is downplaying the enormity of the inhumanity). When NSG commandos broken into his family's suite, the three were found dead, huddled together in the bathroom — his wife cradling one son and the body of the other lying beside them. Kang was all the while helping guests at the hotel to flee to safety.
Tukaram Omble was the only man in a family of six that comprised his wife and four daughters. Tukaram Omble, if you have forgotten, was brave enough (you might call it stupidity and suicidal if you were asked to emulate Omble) to grab an AK47 wielding Ajmal Kasab. Omble succumbed to his bullet injuries but India won the day by his single act of exemplary courage. We caught Kasab alive. After the incident Omble family stopped believing in god and hasn't celebrated festivals. In a land like India which celebrates festivals every second day, think of the Omble family's suffering. How do they feel when someone bursts crackers or sends them mithais. Have you ever wondered how difficult it would be for them not to feel any joy because the biggest joy in their life, Tukaram Omble has been reduced to a photograph and memories.
Rabbi Gavriel Holtzberg and his wife Rivka Holtzberg, were murdered with four other hostages inside the house by Pakistani terrorists. Rivka was six months pregnant and their child has been left an ORPHAN. No parent should suffer the fate of those who had to see their children in coffins but will the Holtzberg's third child ever get to know what it is to be cheered by his father when he plays.
Sandeep Unnikrishnan, the NSG commando slain in Taj shootout, was the only son in his parents. It is the cruelest act Sandeep's father K Unnikrishnan had to suffer — carrying his son's dead body. Sandeep was just 31.
Hemant Karkare was just 53 when he fell to terrorists' bullets. His wife Kavita died in September 2014. Their three children have been left ORPHANs. The Karkare grandchildren will never know what it is to play with grandparents.
I have not even listed the other innocents who lost their lives in the 2008 violence orchestrated by Pakistan. I have not mentioned those innocents who were killed or maimed in other acts of violence planned and executed by Pakistani terrorists. I have not even talked about those innocents who suffered cruelty in Punjab and Kashmir because Pakistan fomented trouble.
As a parent of two, I can feel the pain of the parents in Peshawar. If there is God/Allah/Bhagwan, please ensure that you safeguard the lives of everyone. No one should suffer the fate.
But just because someone didn't die in school or had turned a major when he died doesn't mean his sacrifice should not merit two minutes of silence. A terror victim is a terror victim is a terror victim. PERIOD. The world has come to this mess because some believe there are good terrorists and bad terrorists. As if there could be a good bomb and a bad bomb. I cant understand why do I need to subsume my pain to commiserate with yours. You created this mess. In my country's case, the mess was created by you. I have turned a fan of Arnab Goswami since yesterday night. He asked on TV to Pakistanis: We are with you in this time of terror but are you with us.
Image source: Twitter