PM Modi Tops List of Indian Express 100 Most Powerful Indians
IE100-The List Of India's Most Powerful People: Prime Minister Narendra Modi tops the list followed by Union Home Minister Amit Shah and RSS Chief Mohan Bhagwat in second and third position. Check top 10 most powerful Indians here.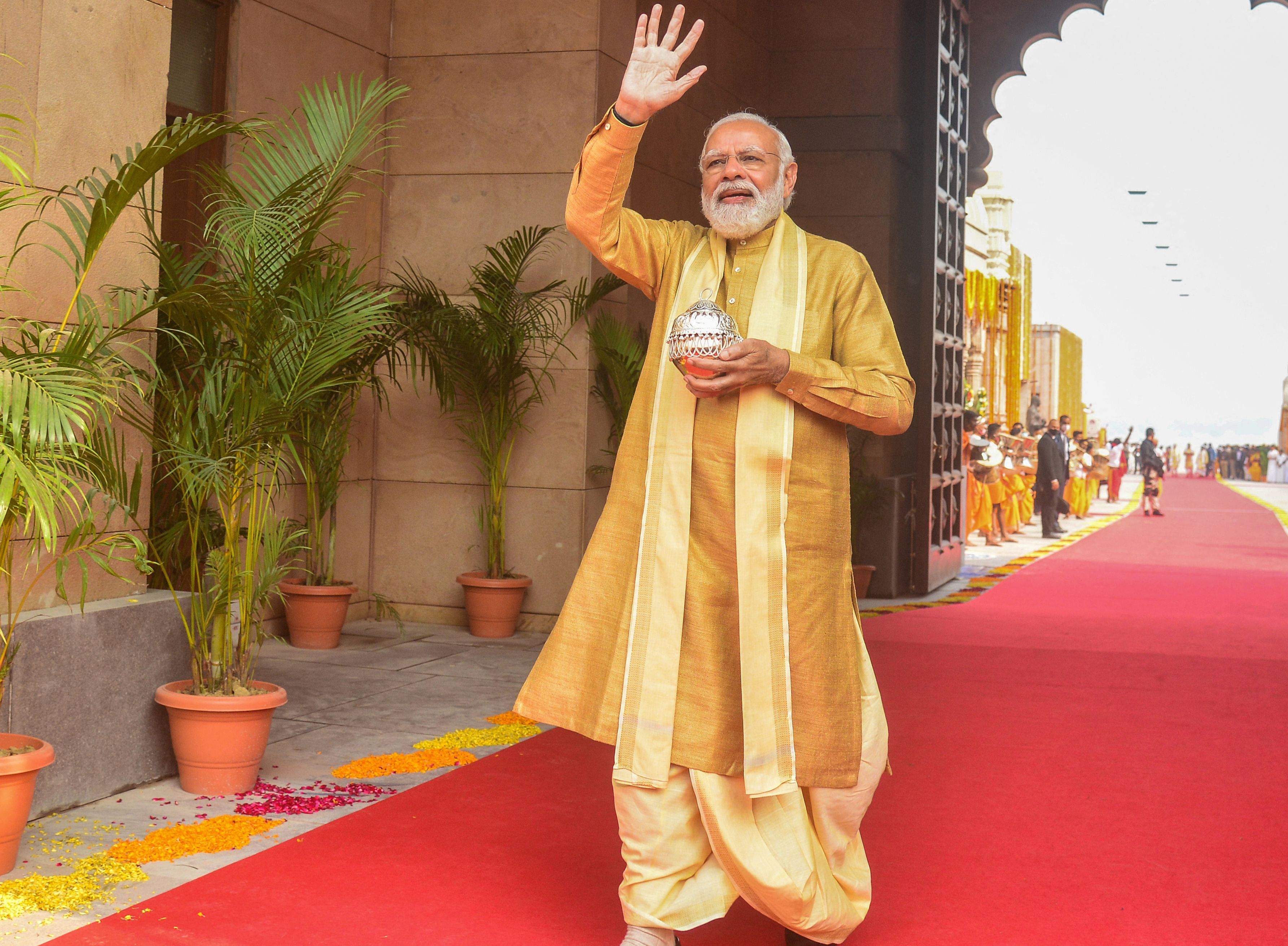 New Delhi: The Indian Express Power List 2022 has one thing in common, Narendra Modi as the Prime Minister for yet another year continued to remains on top of the list. From getting a nation of 1.3 billion to follow harsh lockdown rules to setting India on the path to developing and distributing indigenous Covid-19 vaccines, Narendra Modi dominates India's political landscape more than ever since he took charge eight years ago. Also most recently, the airlift of over 22,000 young Indians from war torn Ukraine, the PM has come to stand as the most genuine leader.
PM Modi is followed by Home Minister Amit Shah in the 2nd position. Despite there being a new BJP chief in JP Nadda, Shah continues to exert considerable influence in the party. In the third position is RSS chief Mohan Bhagwat. JP Nadda holds the fourth position. Mukesh Ambani, the richest Indian with a net worth of over $96 Billion (according to Forbes), stands at the 5th position.
In the 6th position is Uttar Pradesh CM Yogi Adityanath, who steered the BJP to a second consecutive term in recently held assembly election in the state. After Yogi is Gautam Adani, another rich Indian business conglomerate worth over $100 billion in no time. National Security Advisor Ajit Doval holds the 8th position followed by Delhi Chief Minister Arvind Kejriwal and Finance Minister Nirmala Sitharaman in the 9th and 10th position.
Indian Express Top 10 Most Powerful Indians
Prime Minister Narendra Modi
Home Minister Amit Shah
RSS chief Mohan Bhagwat
BJP chief in JP Nadda
Indian Businessman Mukesh Ambani
Uttar Pradesh CM Yogi Adityanath
Indian Businessman Gautam Adani
National Security Advisor Ajit Doval
Delhi Chief Minister Arvind Kejriwal
Finance Minister Nirmala Sitharaman
The Indian Express List of most powerful Indians also includes personalities from entertainment industry and sports fraternity. In number 50th position is Olympic gold medalist and Javelin thrower Neeraj Chopra. Indian Cricket captain Rohit Sharma at 69 position followed by former Indian captain Virat Kohli at 80th position.
Bollywood King, Actor Shahrukh Khan is holds the 82nd position. Actor Kangana Ranaut is at 94th position followed by Alia Bhatt in 97th position.