PNB Fraud: Shatrughan Sinha Mocks Modi Govt For Blaming Auditors, Tweets 'Thank God They Spared the Peon'
New Delhi, Feb 27: Mocking the Narendra Modi government for blaming auditors and regulators for the PNB fraud, dissident BJP MP Shatrughan Sinha on Monday tweeted,"Thank God they spared the peon". Hi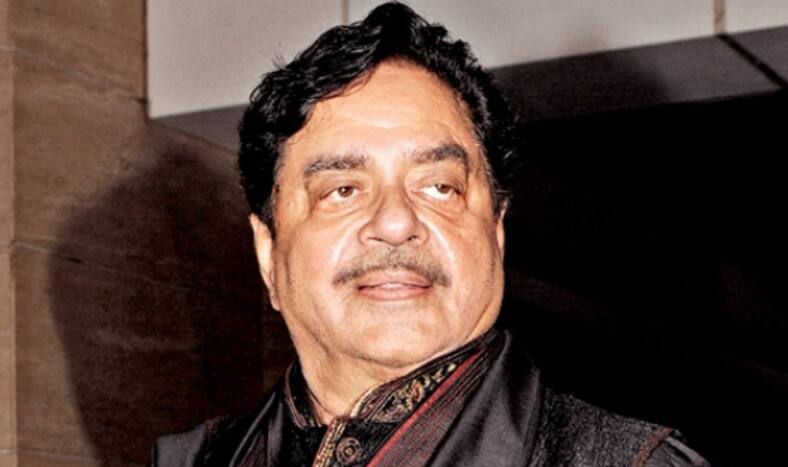 New Delhi, Feb 27: Mocking the Narendra Modi government for blaming auditors and regulators for the PNB fraud, dissident BJP MP Shatrughan Sinha on Monday tweeted,"Thank God they spared the peon". His remarks came days after Finance Minister Arun Jaitley blamed regulators over their failure to detect multi-crore fraud involving top jewellery designer Nirav Modi, and his uncle Mehul Choksi.
"Taali kaptaan ko to gaali bhi kaptaan ko (the captain has to receive both bouquets as well as brickbats). Our learned people, after blaming everyone from Nehru regime to Congress misrule, said that auditors are to blame for PNB scam. Thank God they spared the peon," tweeted Sinha, who has been critical of his party and Modi government. (Also Read: PNB Scam: Indian Banks May Take Over Rs 17,600 Crore Hit From Nirav Modi Fraud, Says I-T Dept)
We wish to ask for answers through this couplet

"tū idhar udhar kī na baat kar ye batā ki qāfila kyuuñ luTā

mujhe rahzanoñ se gilā nahīñ
terī rahbarī kā savāl hai"

Do we have any answers Sir? With due respect, as they say – "Taali kaptaan ko to gaali bhi kaptaan ko".

— Shatrughan Sinha (@ShatruganSinha) February 26, 2018
The actor-turned-politician also wrote an Urdu couplet to underscore his point. "Tu idhar udhar ki na baat kar ye bata ki qafila kyun luta mujhe rahzanon se gila nahin teri rahbari ka saval hai (Do not beat about the bush, tell me why the robbery took place. I have do not have much of a complaint against the robbers, but the credibility of your leadership is at stake)."
Earlier on Saturday, while speaking at the 4th Global Business Summit in the national capital Finance Minister Arun Jaitley had said slammed regulators and bank managements saying,"They have a very important function, regulators ultimately decide the rules of the game and they have to have a third eye which perpetually is open. Unfortunately, in the Indian system, we politicians are accountable but regulators are not.  Inadequate supervision and top management being unaware of what was going on in the bank was worrisome."
However, this is not the first time Sinha has criticised Modi govt over PNB fraud. Earlier he had questioned the presence of Nirav Modi,  among the delegates who met Prime Minister Narendra Modi at the World Economic Summit in Davos.