Prashant Kishor Appointed JD(U)'s Vice President by Nitish Kumar
On September 16, Kishor, a resident of Buxar district in Bihar had joined the Janata Dal (United) in the presence of Bihar Chief Minister Nitish Kumar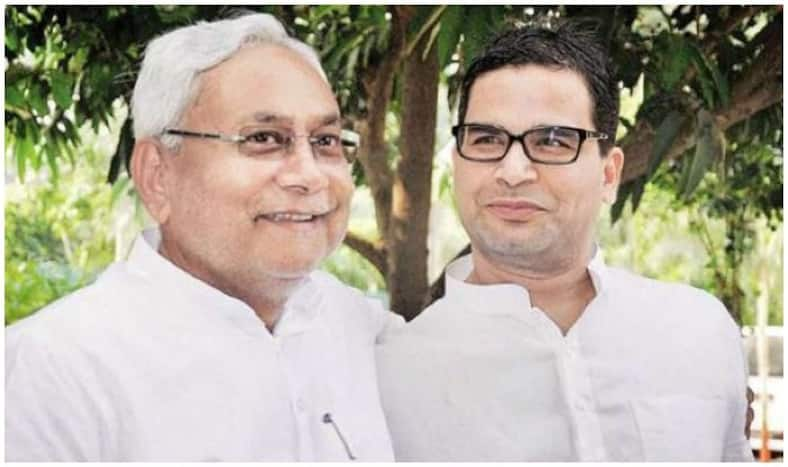 New Delhi: A month after joining Janata Dal (United), political strategist Prashant Kishor was on Tuesday appointed the vice president of the party by JD(U) chief and Bihar CM Nitish Kumar. Party spokesperson K C Tyagi said Kishor's appointment will help it reach out to social segments out of its traditional support base.
Earlier on September 16, Kishor, a resident of Buxar district in Bihar had joined the Janata Dal (United) in the presence of Bihar Chief Minister Nitish Kumar. The official announcement of him joining the JD(U) was made in the party's state executive meeting.
Kishor had earlier said that he would not be a part of any political party in the forthcoming 2019 general elections as he was planning to return to the grassroots and work with people.
In his first-ever public interaction at an event at the Indian School of Business ISB Leadership Summit on September 10, Kishor had said, "I will not be part of the 2019 election campaign in the manner and form seen for last four-five years. I want to go back to the grassroots and work with the people. In the past six years, I have worked with the leaders. I will either go to Gujarat, where I have worked before or Bihar, my birthplace."
The election strategist had even brushed aside reports of him joining politics. He went on to reveal that he and Prime Minister Modi had a little disagreement over the lateral entry of people into the government, following which Kishor decided to leave the Bharatiya Janata Party (BJP) camp.
Kishor, as an election strategist, was also credited in bringing Rashtriya Janata Dal (RJD) and JD(U) under the banner of Mahagathbandhan (Grand Alliance) in the 2015 Bihar assembly polls.
(With inputs from agencies)ax