Prime Minister Narendra Modi Launches Rashtriya Gramin Swarajya Abhiyan to Focus on Tribal Development in Madhya Pradesh
The event was held in Mandla, Madhya Pradesh.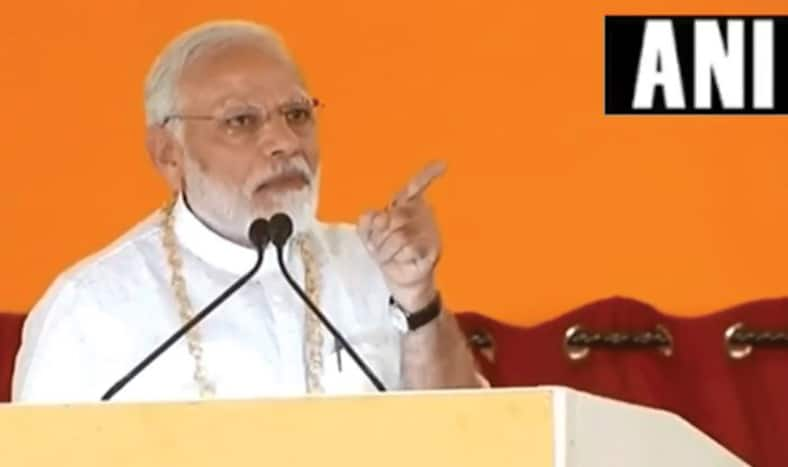 Bhopal, April 24: Prime Minister Narendra Modi unveiled the Rashtriya Gramin Swarajya Abhiyan in Mandla, Madhya Pradesh, on Tuesday on the National Panchayati Raj Day. The scheme is aimed at improving the Panchayati Raj system in the country. Modi also unveiled the roadmap for the development of tribal areas in the state in the next five years. The Government has put aside a budget of Rs 2 lakh crore for the development of villages under tribal panchayats.
Highlights
PM invokes Mahatma Gandhi.
Says rural development with lead to country's development.
Speaking on the occasion, Modi invoked Mahatma Gandhi, stressing on the latter's call for Gramoday to Rashtroday, and Gram Samaj. He sought everyone's cooperation in serving the villages.  While accepting that budgets were important in any rural scheme, the Prime Minister said that over the years, the focus had shifted on the timely implementation of as well as transparency in schemes.
Modi also inaugurated an LPG bottling unit in Mandla and launched a local government directory. The PM felicitated sarpanches of those villages which have achieved 100 percent smokeless kitchens, 100 percent vaccination and 100 percent electrification. He said the need for villages to be self-reliant could not be undermined. Urging the panchayat representatives to strive for water conservation, he said they should ensure that not a drop of water was wasted.
Modi also stressed on the importance of Jan Dhan Yojana for financial independence, Van Dhan Yojana for empowering tribal communities and Gobar Dhan Yojana for making farmers self-reliant.