Prime Minister Narendra Modi to Interact With Ujjwala Yojana Beneficiaries Via NaMo App; Government to Hold Survey Too
The government is also conducting a survey via the app.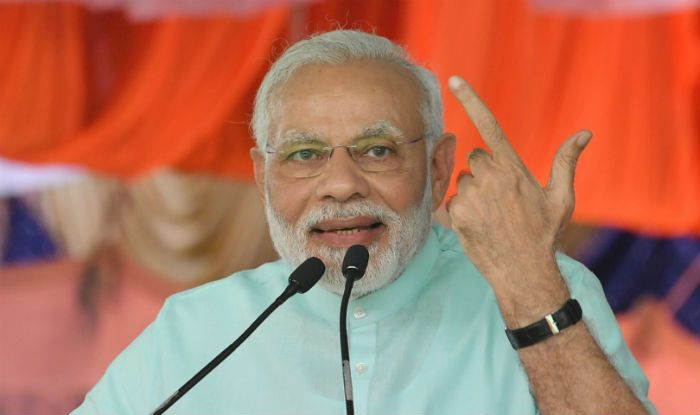 New Delhi, May 28: Prime Minister Narendra Modi will interact with the beneficiaries of Pradhan Mantri Ujjwala Yojana (PMUY) through NaMo App today. Launched on May 1, 2016, in Uttar Pradesh's Ballia, Pradhan Mantri Ujjwala Yojana aims to do away with conventional stoves that consume coal or wood and replace it with cleaner Liquid Petroleum Gas (LPG).
Highlights
Ujjwala Yojana was launched in 2016.
The government is also conducting a survey through the app.
The connections are issued in the name of women of the households and the government has put aside Rs 8,000 crore for the implementation of the scheme. (Also read: Modi Sarkar: Four Years Gone, 5th Tough, 6th Bumpy)
Earlier, on Sunday, on the occasion of the BJP-led government completing four years at the Centre, Prime Minister Modi launched a survey on the NaMo App to gauge people's mood about his administration, reported ANI. The survey enables people to rate the performance of the government as well as the performance of its flagship schemes and even the performance of the local MPs and MLAs. The survey would take the opinion of the people about the three most popular BJP leaders at the constituency- and the state-level. It asks people to rate their leaders on the basis of their availability, honesty, humility, and popularity.
The assessment-based survey allows the participants to mention what their prime considerations are while voting and the condition of various amenities and infrastructure in their constituency.
The Prime Minister informed people about the survey on his Twitter handle.