Privilege Motion against Smriti Irani: Why Indira Gandhi was suspended but HRD Minister will walk away unhurt!
Some 38 years ago, the then PM Indira Gandhi was suspended after a privilege motion was passed against her in Lok Sabha. Now, HRD Minister Smriti Irani faces the same situation.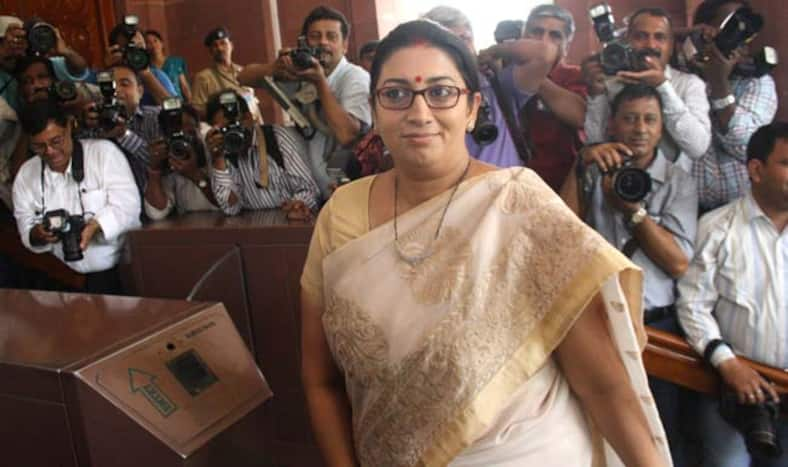 March 1: On Tuesday, members of the Opposition Congress party and Communist Party of India Marxist moved a privilege notice in the Parliament against Union HRD Minister Smriti Irani. Irani has been accused of misusing her special rights and privileges to mislead the members of the Parliament in the case of the Rohith Vemula's suicide. Several years ago, a privilege motion was moved against Indira Gandhi as well and she was suspended from the House. But there is a good chance that Irani will walk away unhurt from this situation.
Some 38 years ago, the then Prime Minister Indira Gandhi had conducted gross excesses during the Emergency, for which she was held accountable by the then Home Minister Charan Singh. Singh had passed a privilege motion against Gandhi, accusing her of misusing her position, privileges and power in a serious breach. The motion had been based upon the observations of the Justice Shah Commission. Following the resolution, Gandhi, who had won the Lok Sabha seat from Chikamaglur, was expelled from the House. Also Read: Privilege Motion against Smriti Irani: All you need to know about the motion that could lead to suspension of HRD Minister
Smriti Irani on the other hand, had made an  impassioned speech, wherein she had referred to Vemula as a 'child' who's body was used as a political tool, on February 24, during the Budget session of the Parliament. Raising questions on Irani's credibility, Rohith Vemula's friends and mother had held a press conference debunking the fact that no doctor had been called to the University after Rohith committed suicide. Rajasree Malpath, chief medical officer at the varsity health centre, testified that she had reached the hostel within minutes of receiving an alert and found Rohith dead.
While the whole matter might have lead to some major embarrassment not just for Irani, but also for BJP, she is still more likely to walk away from this. Irani might still be able to neutralise the effect by giving a timely apology. This is because unlike in the case of Indira's actions, Irani's speech has not lead to breach of any privileges as such, except that they have maybe caused an affront to the dignity and authority of the House. However, Irani should take the matter into her own hands and apologize for the wrong facts. This is because the political storm over Vemula's suicide is not likely to die out soon and it might just damage her prospects in the long run.