Pulwama Attack Marks Return of JeM in J-K, Say Intelligence Sources
A JeM suicide bomber had attacked a CRPF convoy on Thursday.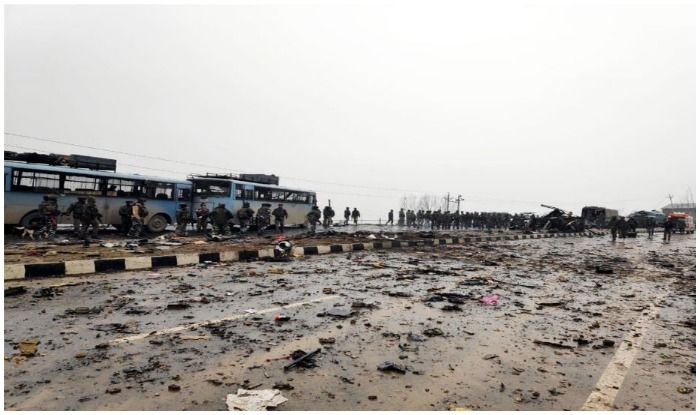 New Delhi: Thursday's attack in Pulwama, which killed at least 40 CRPF personnel, has left intelligence agencies baffled for they had come to believe that Jaish-e-Mohammed (JeM) was as good as eliminated from the Valley. (Also read: Pakistan Rejects Link to Pulwama)
An exclusive DNA report quotes sources as saying that US-designated global terrorist JeM chief Masood Azhar's brother Mufti Abdul Rauf Asghar could be the main conspirator behind the attack.
While almost the entire JeM leadership has been wiped out, the report says that it has been rebuilding its network in south Kashmir over the past three months.
This was to give some recovery time to Hizbul Mujahideen and LeT as they both have suffered huge losses last year.
In a recent meeting, the security forces discussed the threat posed by suicide attacks. However, sources also say that there is no way to combat such threats yet.
A senior officer told the daily that a car bomb attack is more likely to happen in, say, Syria or Afghanistan. Something like this hadn't happened in Kashmir in the past two decades.
"We have never received as many alerts about a suicide strike as we have been getting for the past ten days. We understand that the groups are quite desperate to strike back after we incurred heavy losses on them throughout last year, but the fact that they're planning on carrying out multiple suicide strikes is a much bigger security challenge," said a highly placed source.
On Thursday, Central Reserve Police Force (CRPF) jawans were killed when an SUV laden with explosives driven by a local JeM recruit rammed into a CRPF convoy vehicle on the Srinagar-Jammu highway at 3.15 PM, killing all the jawans in the vehicle on the spot.
The attack is worse than that of 2016 that had claimed 18 lives.
Home Minister Rajnath Singh has met heads of all security and intelligence agencies to discuss the situation. A team from National Investigation Agency (NIA) will be in Srinagar along with forensic experts.
Singh has also cancelled his Patna trip and is likely to visit Srinagar on Friday morning. The Ministry of Home Affairs said it was monitoring the situation in the state.