Pulwama Attack: NIA Gets Crucial Evidence, Identifies Car Owner; Says Suicide Bomber Hated CRPF
The National Investigating Agency (NIA) claims to have found incriminating evidence against the Jaish-e-Mohammad perpetrators of the Pulwama terror attack.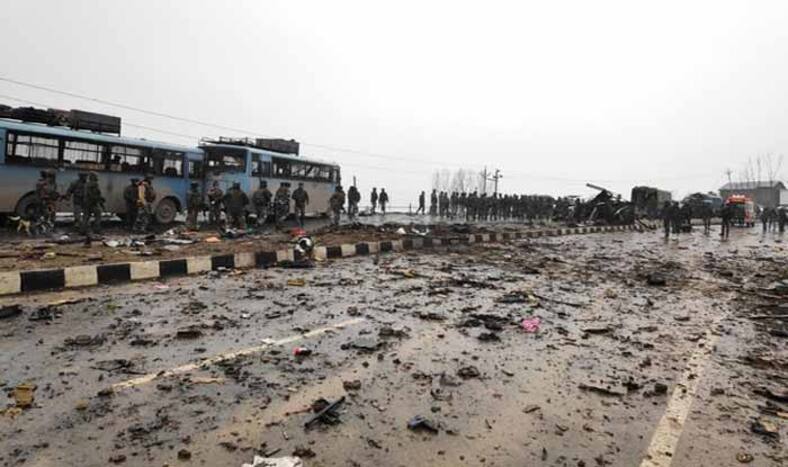 New Delhi: Inching closer to cracking the Pulwama terror attack case, the National Investigation Agency (NIA) is believed to have gathered substantial evidence against the Jaish-e-Mohammad terrorists who carried out the February 14 attack.
According to reports, the NIA has obtained crucial CCTV footage from the area of attack and villages nearby, to analyse where the explosive-laden car driven by suicide bomber Aadil Ahmad Dar came from. The Maruti Eeco car was registered eight years ago and the NIA team has identified the owner of the car, who they claim is in hiding.
The footage obtained will now be used to ascertain which village or area in Kashmir did the Maruti Eeco car drove through to reach the terror site. The car driven by Dar had rammed the fifth bus from the 78-bus CRPF convoy carrying security personnel on the Jammu-Srinagar highway, killing all on-board on February 14.
A Times of India report quoted an NIA officer, "The only thing I can say is we have good leads from the CCTV footage." The officer did not conclude if the camera grab shows Dar driving it, but the NIA team reaffirms that the evidence gathered so far- is very strong.
The NIA officials also added that they have strong evidence regarding Dar's allegiance with Jaish-e-Mohammad (JeM) since the time he ran away from his home. Reports suggest that Dar harboured special animosity towards the CRPF, after their alleged attempt to set his Kakapora house on fire in summer of 2018.
The investigators believe that Dar was radicalised by the local wing of JeM active in parts of Kashmir but refused to divulge further details of their findings.
The Hindustan Times spoke to an officer, who said, "We have pieces of evidence, the job of joining of dots to unravel the entire conspiracy is on. Someone brought the RDX from across the border, while another person rigged the device. The vehicle was perhaps repainted with someone doing the reconnaissance of the spot and selection of target. We have the full picture of the attack."