Pulwama Terror Attack: Delay Lok Sabha Elections But Attack Pakistan, Says Gujarat Minister
In the wake of Pulwama terror attack, India announced the withdrawal of the Most Favoured Nation status to Pakistan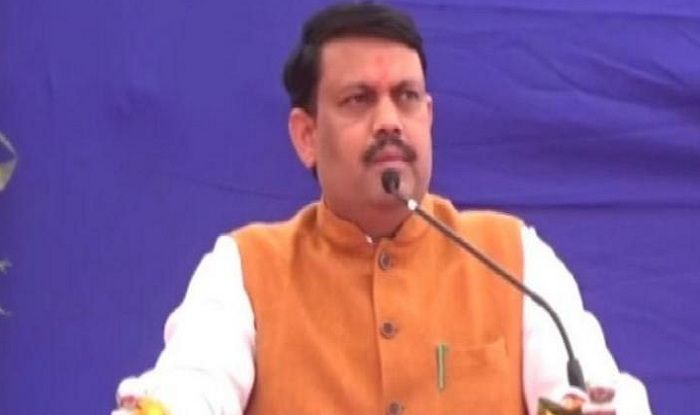 New Delhi: India should strongly retaliate against Pakistan for the deadly Pulwama terror attack even if the upcoming Lok Sabha elections 2019 are delayed, said Gujarat cabinet minister Ganpatsinh Vasava .
"Pakistan should be taught a lesson even if we need to put on hold the forthcoming Lok Sabha polls by two months. All 125 crore Indians want our security forces to do something like this (retaliatory attack on Pakistan). We will definitely take revenge for killing our soldiers," Vasava said while addressing a public gathering.
He added,"Before Lok Sabha polls in India, one condolence meeting should also be held in Pakistan. This is the wish of 125 crore Indians. We have full faith in our soldiers. The CRPF has said it will decide on place and time to take revenge."
Earlier on Thursday,At least 40 CRPF personnel were killed and five injured on Thursday in one of the deadliest terror attacks in Jammu and Kashmir when a Jaish-e-Mohammad suicide bomber rammed a vehicle with explosives into their bus in Pulwama district.
The convoy of 78 buses, in which around 2500 CRPF personnel were traveling from Jammu to Srinagar, came under attack at around 3.15 pm at Ladhu Modi Lethpora on February 14.
PM Modi had also launched a scathing attack on Pakistan after the terror attack saying, "Our neighbour thinks that by doing such crimes on our soil, they can weaken us, but they will have to pay a hefty price for it. We will teach them a lesson."
In the wake of Pulwama terror attack, India announced the withdrawal of the Most Favoured Nation status to Pakistan at the United Nations and launched the diplomatic offensive against Pakistan. All major nations have condemned the terror act.