Rahul Gandhi Proposes 40 Per Cent Reservation For Youth in Congress
New Delhi, Feb 18: In order to revamp age-old structure of the party, Congress President Rahul Gandhi on Saturday advocated 40 per cent reservation for youth within its bodies.Gandhi's proposal came d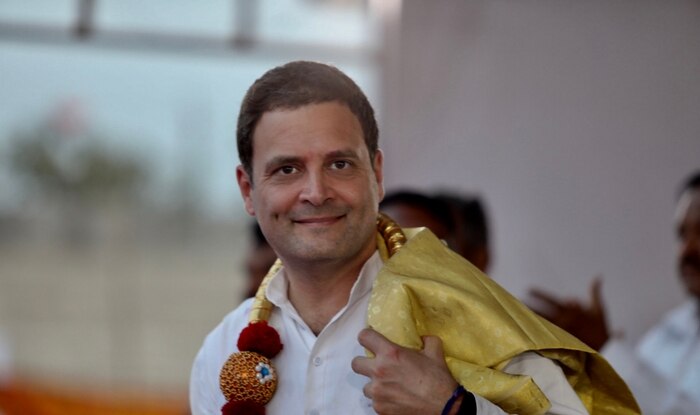 New Delhi, Feb 18: In order to revamp age-old structure of the party, Congress President Rahul Gandhi on Saturday advocated 40 per cent reservation for youth within its bodies.Gandhi's proposal came during the meeting of newly formed steering committee of the party at AICC headquarters. The party has already a reservation of 33 per cent for women and 20 per cent for Scheduled Castes. It remains unclear if the proposal was approved or trashed by the party. [Also read: PNB Scam: PM Modi Has Destroyed India Financially, Says Rahul Gandhi]
The steering committee also decided to hold plenary session of grand old party from March 16 to 18 in the national capital. The party, with important states of Rajasthan, Karnataka and Madhya Pradesh lined up for elections, will also deliberate on sweeping assembly polls before the general elections next year. The party will also decide its new working committee and dissolve the steering committee. [Also read: Hug PM Modi, Attend Event With Him is Nirav Modi's Guide to Loot India, Says Rahul Gandhi]
In order to woo youth in party's fold, Gandhi led an incessant campaign on the issues of employment and education in Gujatat assembly polls last year. "Everyday 30, 000 people go in search of jobs, and the government provides employment to just 400 new youth as compared to 40, 0000 in China," Gandhi had reportedly said.
Addressing the reporters, Congress spokesperson Randeep Surjewala said that steering committee discussed three major issues: Going forward with the dynamism of the youth and the experience of seniors; representation of women and Scheduled Castes and Scheduled Tribes in the party organisation; and building a narrative for the country based on jobless growth, problems of farmers and landless labourers.
The Congress working committee with many veterans leaders was dissolved and replaced with steering Committee on Friday. The committee includes the party president and CPP chairperson Sonia Gandhi, besides former prime minister Manmohan Singh.
The Steering Committee also comprises senior party leaders like A K Antony, Ahmed Patel, Ghulam Nabi Azad, Ambika Soni, Janardan Dwivedi, Ashok Gehlot, Sushilkumar Shinde, P Chidambaram, Oscar Fernandes, Anand Sharma, CP Joshi, Digvijay Singh, BK Hari Prasad, Kamal Nath, Mallikarjun Kharge, Motilal Vora and Hemo Prova Saikia, besides party's communications incharge Randeep Surjewala.