Railways to Give Unutilised Berths to Women Passengers on Wait-list First And Then to Senior Citizens
The railways board has issued a circular to all the commercial managers regarding the decision.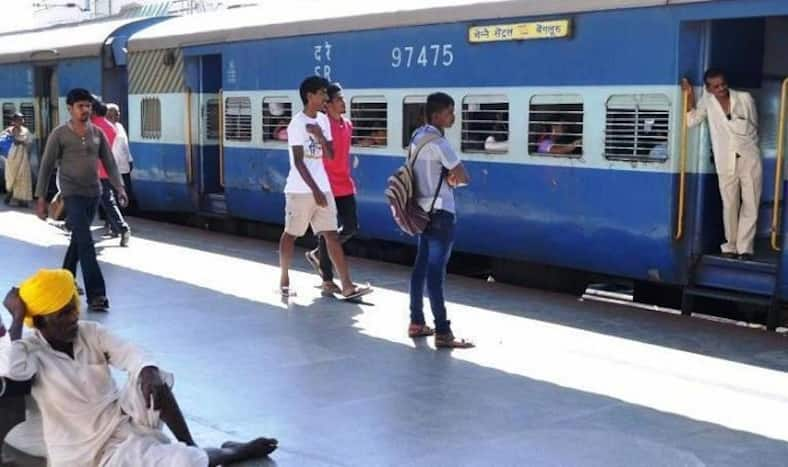 New Delhi, Feb 27: Good news for the women passengers! The railways has decided to give unutilised berths in trains to waiting list women passengers first and then to the senior citizens. The unutilised berths will be under ladies quota.
The railways board has issued a circular to all the commercial managers regarding the decision. The circular read that during the time of chart preparation, the unutilised quota for women passenger will be released for the waiting female passengers first and then for the senior citizens.
The circular further states that if the berth is vacant then on board ticket checking staff will have the right to give the seat to women passengers or senior citizen. At present, reservation in trains is available for senior citizens, female passengers of above 45 and pregnant women.
This year, railways has also decided to go paperless from March 1. Passengers will not find the reservation chart pasted on reserved coaches of all trains originating from New Delhi, Hazrat Nizamuddin, Mumbai Central, Mumbai Chhatrapati Shivaji Terminus, Chennai Central, Howrah, and Sealdah, following a decision by the Ministry of Railways. The step will be taken on an experimental basis for three months.
The move came as the railway authorities felt that there are other alternatives to know the status of the confirmed birth. Notably, a passenger who has a confirmed ticket gets the berth number on the ticket itself whereas, for a passenger in the wait list would receive an SMS indicating the berth number if the ticket is confirmed. Apart from this, the facility of 139 is available to know confirmed status through the PNR number.  The railways has installed digital display of charts for tickets confirmed from wait listed category at City and Yeshvantpur stations.