Rajasthan Assembly Election 2018: In Bali, Cong Has Job Cut Out as BJP Has Held Seat For 25 Years
BJP's Pushpendra Singh has been on the seat since 2003.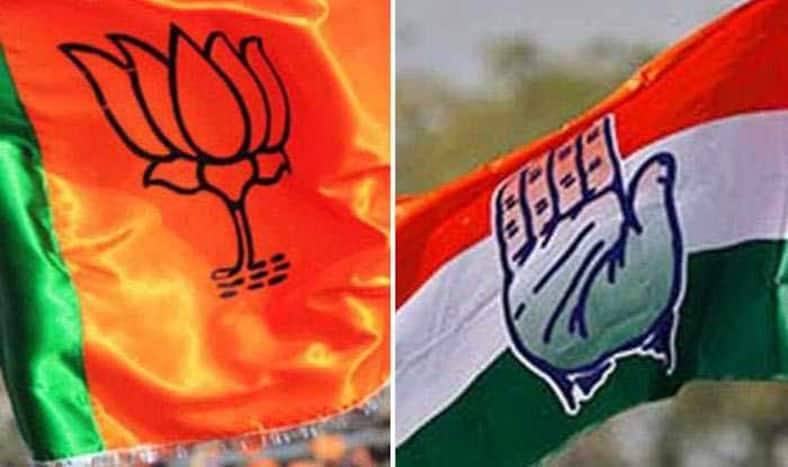 Jaipur: Rajashtan is set for Assembly election next month. Both the BJP and the Congress are campaigning for their candidates, hoping to improve on their last tally. While the BJP would be trying to return to power, the Congress is trying to unseat the saffron party. (Also read: Amid Dissident Voices, BJP, Cong Bank on Turncoats)
From Bali Vidhan Sabha seat, the BJP's Pushpendra Singh has been on the seat since 2003 so he has held the seat for a good 15 years already. In 2008, he won 61,299 votes while in 2013, he bettered his performance and pocketed 92,454 votes. There are 2,30,714 voters in this constituency of which 1,02,774 are men and there are 1,27,940 women.
Before Pushpendra Singh too, the seat was held by the BJP with party heavyweight Bhairon Singh Shekhawat winning in both 1993 and 1998.
The elections would be held in a single phase. Voting would be held on December 7 while counting of votes would be held on December 11 and the results would be announced on the same day. The model code of conduct has been in force since the poll schedule was announced on October 6.
Meanwhile, in the Congress, party president Rahul Gandhi has had to pull up senior leader CP Joshi for his comments on PM Narendra Modi and BJP leader Uma Bharti. Joshi reportedly said the two were not qualified enough to speak on Hinduism.
On party's CM face, state unit president Sachin Pilot has said that the decision on who will become the chief minister will be taken once the party has the majority after the election results are announced on December 11.
"The questions of who becomes what only arises once elections are over. We are working unitedly to win. Once we have majority, MLAs and Congress will announce who will head the government," Pilot said on being asked whether he will be Rajasthan CM if Congress wins state assembly elections.