Rajasthan Quota Bill Can be Challenged in Court, Says Gujjar Leader Kirori Singh Bainsla as Protest Continues
Members of Gujjar community have been sitting on a dharna since last Friday.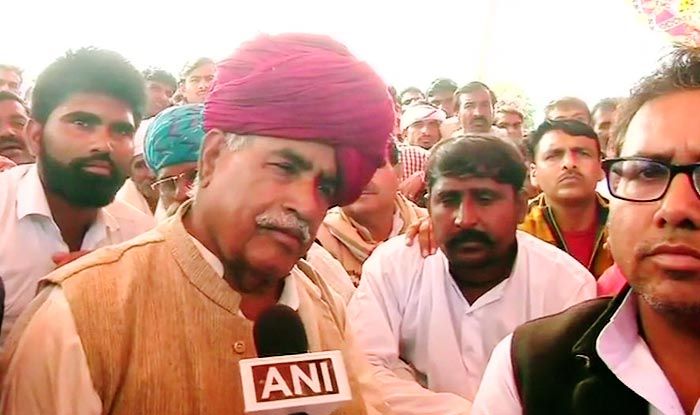 Jaipur: Despite the Rajasthan government announcing a quota for his community, Gujjar leader Kirori Singh Bainsla has refused to call off the agitation. On Friday, the Gujjar stir has entered Day 8. (Also read: Rajasthan Announces Quota For Gujjars, Four Other Communities)
The reasoning he gave was that the bill passed in the Rajasthan Assembly could face legal challenges. Speaking to PTI, Bainsla said, "We have studied the bill."
The legislation allows a five percent quota in government jobs and educational institutes to Gujjars and four other communities agitating for it. However, Bainsla said, it may be quashed in court. "What is the provision to deal with litigation? Therefore, we are continuing the agitation," he said.
Seeking an 'immunity' for the bill, Bainsla said, the people of his community wanted an assurance from the government that it will be responsible if the bill was challenged in court.
He wanted to know what the government would do if the bill was challenged in court.
Bainsla and his supporters have been sitting on a dharna at Malarna Dungar in Sawai Madhopur since last Friday. The Delhi-Mumbai rail line and many highways and roads are blocked due to the agitation.
Over the week, several trains have been cancelled or diverted because of protesters squatting on tracks. On Thursday, they blocked a highway near Masuda in Ajmer but it was later cleared.
Protesters are sitting on Mumbai-Delhi railway track near Malarna Dungar and Sawai Madhopur-Jaipur rail track at Chauth Ka Barwara in Sawai Madhopur district