Ram Janambhoomi-Babri Masjid Dispute: Ravi Shankar Prasad Urges Supreme Court to Fast-Track Ayodhya Case, Asks 'Why Must we Worship Babar'
The top court had in October declined an urgent hearing of the Ayodhya land dispute case and had fixed the politically sensitive issue for first week of January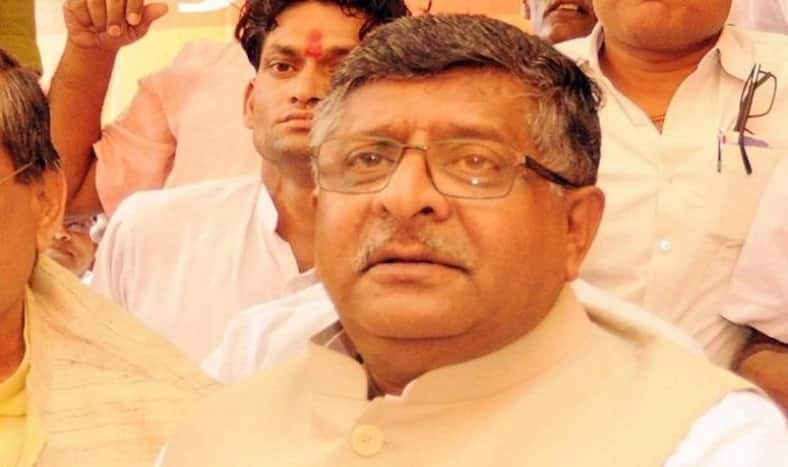 Lucknow: Urging the Supreme Court to fast-track the hearing in the Ayodhya title suit, Union Law Minister Ravi Shankar Prasad asked when the SC can give its verdict on the Sabarimala Temple case promptly, why is the Ram Janmabhoomi issue pending for the past 70 years.
"I appeal to the Supreme Court in my personal capacity to hear the Ram Janmabhoomi issue like fast-track court for a prompt disposal of the case," said the Union Minister, while inaugurating the 15th National Conference of the Akhil Bharatiya Adhivakta Parishad. He further asked,"Why must we worship Babar."
Notably, the Union Minister made the remarks in presence of Supreme Court Justice M R Shah, Chief Justice of the Allahabad High Court Govind Mathur.
Citing a copy of the Constitution, he said, "There is a mention of Ram, Krishna as well as Akbar but there is no mention of Babar… But if we talk about such things in the country, a different kind of controversy is raised."
The Supreme Court is scheduled to take up a batch of petitions in the Ram Janmabhoomi-Babri Masjid title dispute case for hearing on January 4. The matter is listed before a bench comprising Chief Justice Ranjan Gogoi and Justice S K Kaul.
The top court had in October declined an urgent hearing of the Ayodhya land dispute case and had fixed the politically sensitive issue for first week of January before an "appropriate bench" and left a decision on the timeline to it.
The plea for early hearing was moved by the Akhil Bharat Hindu Mahasabha (ABHM) which is one of the respondents in the appeal filed by legal heirs of M Siddiq, one of the original litigants in the case.
The order by a three-judge bench headed by Chief Justice Ranjan Gogoi triggered a chorus of demands from within the BJP and various Sangh Parivar outfits that the Centre bring an Ordinance or legislation in the Winter session of Parliament for early construction of Ram temple at Ayodhya ahead of 2019 Lok Sabha polls without waiting for the apex court verdict.