Ranjan Gogoi Accused of Sexual Assault, CJI Denies Allegations, Calls it a 'Conspiracy to Destabilise Judiciary'
CJI Ranjan Gogoi that there is some sort of bigger force behind the woman who made sexual harassment charges.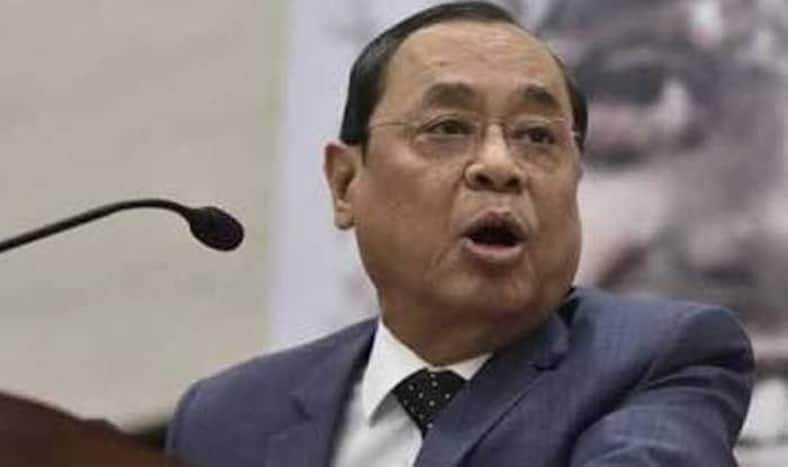 New Delhi: Chief Justice of India (CJI) Ranjan Gogoi has been accused of sexual assault by a former junior assistant who worked between May 2014 and December 2018. A hearing is currently underway following online media reports of the same. Dismissing the allegations, Gogoi said that he was hurt with the 'baseless charges'. He added the charges being levelled against him were intended to malign his image.
"Independence of the judiciary is under serious threat, very hurt with the allegations being levelled. Four media houses have published stories in great detail. I received communication from them," the CJI added. Gogoi, while refuting the charges said he believed that there is a "larger conspiracy" to destabilise the judiciary. He added that there is some bigger force behind the woman who made sexual harassment charges.
A further appeal was made by the CJI-led bench which said that it did not pass any orders on allegations and asked the media to show restraint to protect the independence of the judiciary.
The former junior assistant has alleged that following the sexual assault, she was terminated from her post, in an affidavit addressed to the Supreme Court. The victim also said that she was continuously harassed until her termination which led to a frivolous FIR filed in March this year against her and her family.
However, all the allegations have been denied by the top court's office. It is being said that Gogoi never had an interaction with the junior assistant in question.
Talking on the lines of the judiciary being independent, Justices Arun Mishra and Sanjiv Khanna on the bench said that the court cannot function if the judges are attacked.
Justice Mishra said, "We are all concerned with the independence of the judiciary as people have faith in the judicial system. The faith of people in the judiciary will be shaken by such unscrupulous allegations."