Rohit Shekhar Tiwari Death Case: Wife Interrogated; Mother Says 'There Was Tension Between The Couple Since Marriage'
Rohit Shekhar Tiwari was brought dead to hospital on April 16.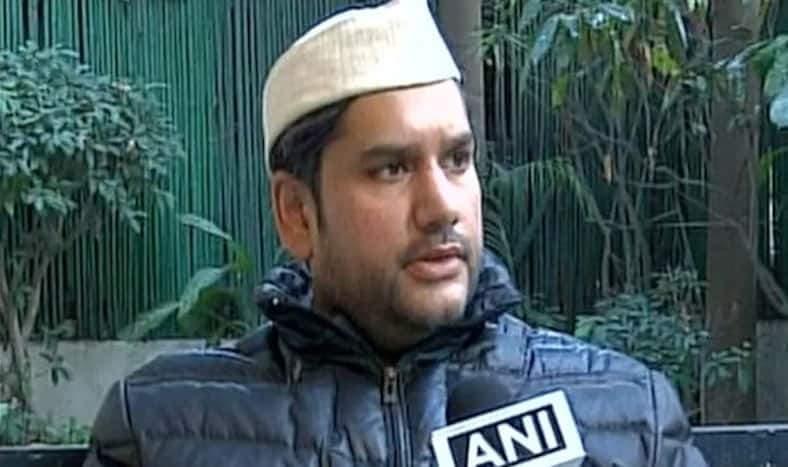 New Delhi: The Crime Branch of Delhi police is interrogating Rohit Shekhar Tiwari 's wife  Apoorva, a day after his postmortem report revealed 'asphyxia' as the reason behind his sudden demise.
"There was tension between Rohit and his wife since the first day of marriage. It was a love marriage. Currently, Delhi crime branch is questioning her," said Rohit Shekhar Tiwari's mother, Ujjwala Tiwari.
Rohit Shekhar Tiwari, biological son of late former Uttar Pradesh and Uttarakhand CM ND Tiwari and Ujjwala was brought dead to a hospital in the national capital on April 16. He had joined the Bharatiya Janata Party (BJP) in 2017.
Earlier on Friday, police had registered a case of murder and transferred it to the Crime Branch for investigation after the autopsy report revealed Rohit was strangulated and smothered with a pillow. The autopsy was conducted by a medical board comprising five senior doctors of the All India Institute of Medical Sciences (AIIMS).
"The medical board unanimously concluded that the cause of death in this case is asphyxia as a result of strangulation and smothering. It is a sudden unnatural death, placed in the category of homicide," the head of the AIIMS' forensic department, Dr Sudhir Gupta, said.
Crime Branch officers visited Rohit Tiwari's residence yesterday and interrogated his family members and domestic helps, police said, adding that a team of forensic experts also visited the house. The officers also went through footage from CCTV cameras installed in and around the house to find leads, ascertain the sequence of events and track people who entered the house.