Saradha Chit Fund Scam Case: SC Asks CBI to Convince Court to Take Rajeev Kumar Into Custody
The Supreme Court asked the CBI to convince the court in order to take Rajeev Kumar for custodial interrogation in the Saradha chit fund scam case. The CBI's plea in the case will be heard on May 1.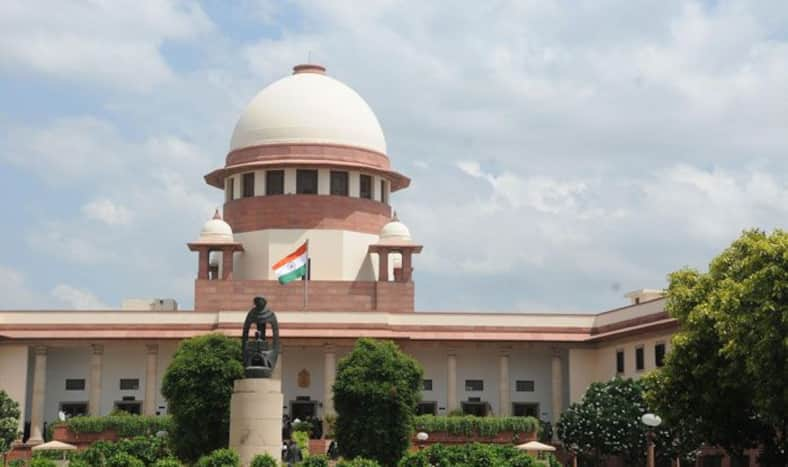 New Delhi: The Supreme Court on Tuesday asked Central Bureau of Investigation (CBI) to show material and convince the court on its plea for custodial interrogation of former Kolkata Police Commissioner Rajeev Kumar in connection with the Saradha chit fund scam case.
A hearing related to the plea is scheduled for May 1. Earlier, Kumar had filed an affidavit before the Supreme Court (SC) claiming that the CBI seemed to be acting at the behest BJP leaders namely Mukul Roy and Kailash Vijayvargiya in the case.
In the affidavit, Kumar mentioned that an audio clip was available in public domain where the BJP leaders clearly spoke of 'targeting' a few 'senior police officers'. The affidavit read, "The sudden inexplicable turn by the petitioner/CBI in pointing out problems with the investigation and targeting the alleged contemnor seems to be borne out of a larger conspiracy between two senior leaders Mukul Roy and Kailash Vijaywargiya of the BJP, the ruling party at the Centre."
Kumar added that he was allegedly targetted due to political vendetta. Kumar had informed the apex court that he was unable to file his response on April 13 to the CBI's plea seeking his arrest in the case. He also sought an adjournment of the hearing after which a bench headed by Chief Justice Ranjan Gogoi postponed the hearing on the plea of the probe agency till April 22.
The CBI had filed a contempt petition in the apex court against Kumar on February 4 for alleged non-cooperation in the Saradha chit-fund scam probe. He was grilled by the top agency for five consecutive days in Shillong. Kumar had then written to the CBI seeking a break so that he could prepare his reply to the contempt petition against him and two other senior officers earlier this month. Notably, Kumar was granted protection from arrest on February 5 and was directed to appear before the CBI and "faithfully" cooperate in the investigation of cases arising out of the chit fund scam.
(With agency inputs)