Sridevi Accidentally Drowned in Bathtub, Case Goes To Prosecution: Key Points
Mumbai, February 26: Veteran Bollywood actor Sridevi, who died in Dubai on Saturday, had accidentally drowned in the bathtub of her hotel where she was staying, the Dubai police officials said on Mond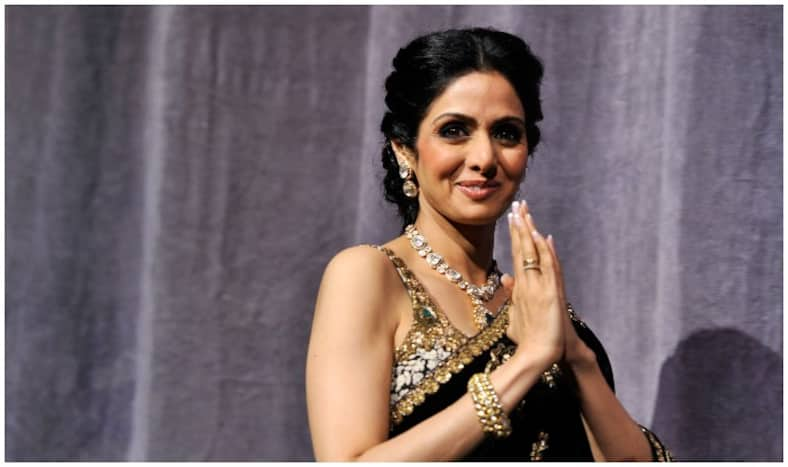 Mumbai, February 26: Veteran Bollywood actor Sridevi, who died in Dubai on Saturday, had accidentally drowned in the bathtub of her hotel where she was staying, the Dubai police officials said on Monday after completing an autopsy.
On Tuesday the case will be transferred to the "Dubai Public Prosecution" which will carry out other legal procedures, the Dubai government's media office said. It is still not clear when the authorities will hand over the body of 54-year megastar to her family members. Indian envoy in UAE Navdeep Suri has said that they are still waiting for another "clearance". The sudden death of Sridevi, was earlier thought to be cardiac arrest, had come as a shock to the Indian film industry and millions of her fans. [Also read: Sridevi Was Eager For Her Own Films And Janhvi's Debut, Says Brother-In-Law, Sanjay Kapoor]
Here are some key updates on this story:
On Monday afternoon, the authorities in Dubai who conducted the autopsy listed "accidental drowning" as the cause of death. "The Dubai police headquarters today stated that the death of the Indian actress Sridevi occurred due to drowning in her hotel apartment's bathtub following the loss of consciousness," the Dubai government's media office said on social media.
According to a report, the actor fell into the bathtub and drowned. Bobby Naqvi, Gulf News Editor reportedly said that the postmortem report clearly mentioned that there were "traces of alcohol in her blood".
On Saturday evening, Sridevi was found lying unconscious in the bathtub of the Jumeirah Emirates Towers by her husband Boney Kapoor. After hotel's medical team failed to revive her, she was taken to a hospital where she was declared dead on arrival.
Initially, it was reported that the cause of Sridevi's death was a result of a heart attack. Boney Kapoor's brother Sanjay Kapoor said that they were in a complete "state of shock" as "Sridevi had no history of heart ailments".
Her body will be brought back to Mumbai for the funeral by a chartered jet. It is still not clear when the authorities will give clearance.
Navdeep Suri, Indian envoy to UAE said that the officials are working closely. However, Reuters reported that the embalming of the body is yet to start.
Sridevi, her husband Boney Kapoor and younger daughter Khushi had gone to Ras Al Khaimah, UAE to attend a family wedding. Later, her husband returned to Mumbai to drop off Khushi and then went back to Dubai to surprise his wife. The couple chatted for about 15 minutes and were about to go for a dinner. Sridevi collapsed in the bathroom while getting ready, reports said.
In Mumbai, Sridevi's family member and her friends are waiting to pay their respects. The family had announced on Sunday that Sridevi's body will reach Mumbai on Monday.
In a long career of five decades, Sridevi had worked in 300 films. She had worked extensively with Kamal Haasan and Rajnikanth.
She was loved by millions for her iconic roles in movies like "Lamhe", "Sadma", "Mr India", "Chandni" and "Himmatwala".