Sridevi Death: Three Days on, Actor's Body Still in Morgue; Family Awaits Dubai Public Prosectuor's Clearance
Dubai, February 27: The body of Bollywood star Sridevi is still lying in the Al Qusais morgue three days after her mysterious death in a Dubai hotel. The police has moved the case to Dubai Public Pro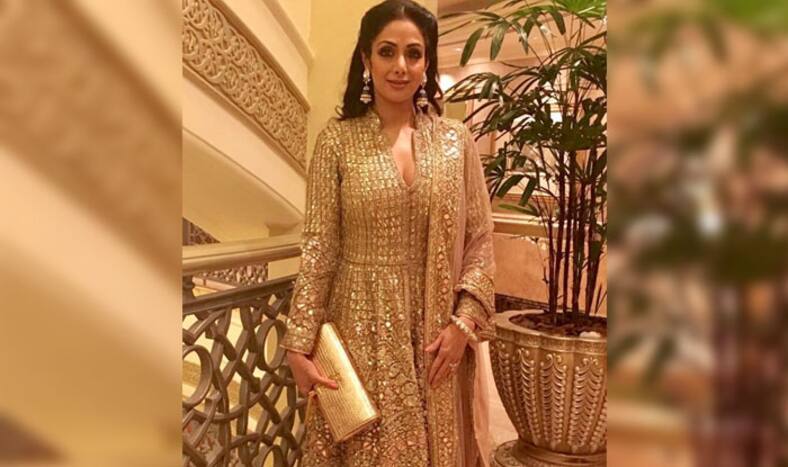 Dubai, February 27: The body of Bollywood star Sridevi is still lying in the Al Qusais morgue three days after her mysterious death in a Dubai hotel. The police has moved the case to Dubai Public Prosecutor and it needs clearance before the actress's mortal remains can be taken to the embalming unit in Muhaisna.
Officials of the Indian Consulate and family members of Boney Kapoor and Sridevi are waiting to receive a clearance letter from the Dubai Public Prosecution. (Also read: Sridevi Never Drank Hard Liquor, How Did it Enter Her System? Asks Swamy)
Officials at Indian Consulate told Khaleej Times that the Dubai Police were following a usual protocol and not delaying the process. They need to be 100 per cent sure before handing over the body to the family, said the official. (Also read: Sridevi's Mom Co-star Adnan Siddiqui: Boney Saab Was Crying Like A Baby Until 5 AM)
On Monday, Dubai Police recorded the statement of Boney Kapoor, husband of Sridevi who died of accidental drowning in her hotel bathtub after losing consciousness in room number 2201 at Jumeirah Emirates Towers, according to a media report. Kapoor reportedly discovered Sridevi unconscious in the bathtub filled with water. She was taken to a hospital where she was declared dead on arrival.
Police took his statement after which he was allowed to go back to his hotel room, sources were quoted as saying by the Gulf News. The family of Mohit Marwah was also questioned. Besides, the hotel's staff was asked questions about the incident.
It is also reported that Kapoor has been asked not to leave Dubai until DPP permits him. Meanwhile, the police are examining Sridevi's phone call records. Sridevi's medical records from India have also been sought. The prosecutor's office wants to know what medical treatment she had taken before and what surgeries she underwent and if that had any bearing on her sudden death.
Sridevi was in Dubai for a family wedding and had stayed back after the ceremonies. Her husband had flown back to Mumbai with their younger daughter Khushi, but returned to Dubai to surprise her.