Supreme Court Declines to Entertain Petition Against Jammu And Kashmir Assembly Dissolution
Last month, Jammu and Kashmir Governor Satya Pal Malik abruptly dissolved the state Assembly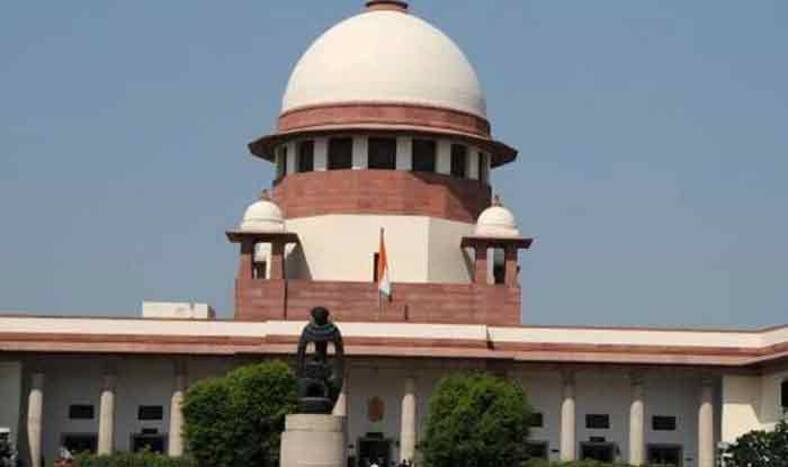 New Delhi: The Supreme Court on Monday declined to entertain a petition challenging Jammu and Kashmir Governor Satya Pal Malik's decision to dissolve the state assembly and impose Governor's rule.
"We are not inclined to entertain," said a bench of Chief Justice Ranjan Gogoi and Justice Sanjay Krishan Kaul as senior counsel Jaideep Gupta told the bench that Malik dissolved the assembly even though there were two letters before him staking claim to form the government.
Appearing for Bharatiya Janata Party lawmaker Gagan Bhagat in the now dissolved House, Gupta referred to an earlier judgment of the top court which said that Governor should have made every effort to examine if a government can be formed before exercising the extreme option of dissolving the elected assembly.
Last month, Jammu and Kashmir Governor Satya Pal Malik abruptly dissolved the state Assembly after the PDP staked claimed to form a government with the backing of rival National Conference and the Congress, followed by another bid from the two-member People's Conference which claimed the support of the BJP and 18 legislators from other parties.
Peoples Democratic Party (PDP) president Mehbooba Mufti had written to the governor that her party, which has 29 MLAs, backed by the National Conference and the Congress with 15 and 12 legislators respectively intended to stake a claim for formation of the government.
The dissolution had paved way for fresh elections in the state amid speculation that it could be held with the Lok Sabha polls due early next year.
The six-month tenure of the governor's rule ends on December 18 which will be followed by President's rule. The state assembly's tenure was till October 2020.
Governor's rule was clamped in the state on June 19 for a 6-month period following the collapse of the PDP-BJP coalition government headed by Mehbooba Mufti after the saffron party withdrew support.
(With agency inputs)