Supreme Court Denies Bail to Lalu Prasad Yadav in All 3 Cases of Fodder Scam
Former Bihar Chief Minister Lalu Prasad Yadav has been denied bail in all three cases of the fodder scam by the Supreme Court.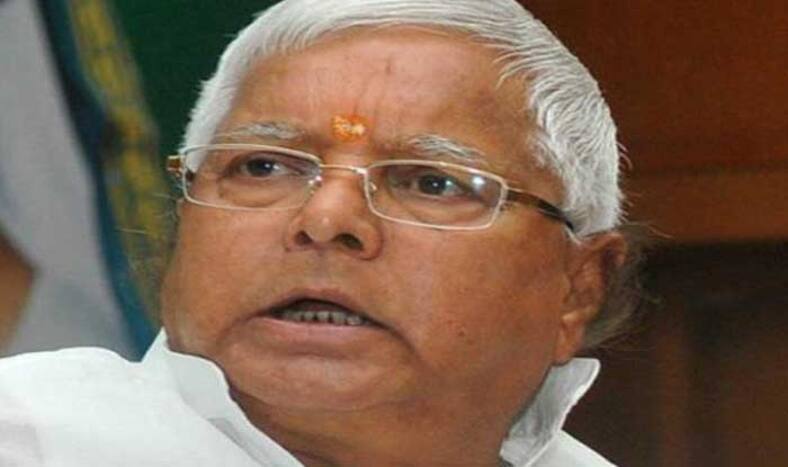 New Delhi: The Supreme Court on Wednesday dismissed RJD chief Lalu Prasad Yadav's bail plea in three cases relating to the multi-crore fodder scam. The former Bihar chief minister had sought bail on medical grounds and to lead his party ahead of the Lok Sabha elections.
The three cases in which Lalu Prasad Yadav has been convicted are related to the over-Rs 900-crore fodder scam, which pertains to fraudulent withdrawal of money from the treasuries in the Animal Husbandry department in the early 1990s when Jharkhand was part of Bihar. The RJD was in power in Bihar with Prasad as the chief minister when the scam had allegedly taken place.
This development also comes as a shot in the arm for the CBI, who on Tuesday had filed a counter affidavit opposing Lalu's bail plea and urging the apex court to quash it. In its affidavit, the CBI said, "Simultaneous raising of pleas for bail on medical grounds and bail to guide the party and to carry out all essential responsibilities as a party president in ensuing Lok Sabha election are mutually contradictory and manifests that in the garb of bail on medical ground the petitioner, in essence, wants to pursue his political activities which is impermissible in law."
The Central Bureau of Investigation added, "It is respectfully submitted that if these considerations are permitted to be raised by the convicted accused, even a businessman who is found guilty of corruption can seek bail on the ground that he wants to do his business in spite of gravity of the offence and the period for which he is convicted."