Swine Flu: Union Health Minister Holds Meeting, Assures States of All Help to Check H1N1
Nadda also told the ministers to remain vigilant.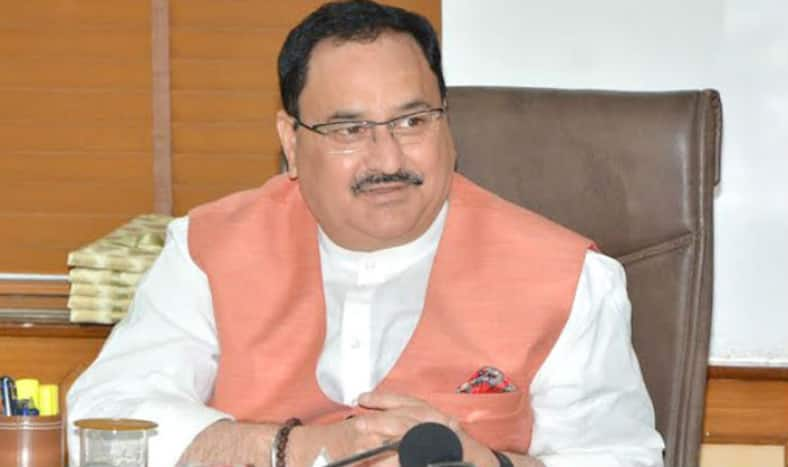 New Delhi: In view of the rising number of swine flu cases across the nation, Union Health Minister JP Nadda on Tuesday spoke to the Chief Ministers of Maharashtra, Rajasthan; Health Ministers of Karnataka, Kerala, Tamil Nadu, said ANI. Nadda also assured them all assistance in curbing the H1N1 flu and also asked them to remain vigilant. He asked the Health Secretaries to do video conferencing on Wednesday with their respective states. (Also read: Five New Cases of Zika Virus in Rajasthan)
Highlights
Rajasthan has recorded the highest number of deaths.
Karnataka has said there isn't a need to panic.
Among the states, Rajasthan recorded 164 deaths due to swine flu till September this year, the highest in the country, according to official data. According to National Centre for Disease Control, a total of 1,652 cases of swine flu surfaced in Rajasthan till September 30.
After reports about a fresh batch of swine flu cases in Karnataka surfaced, Bruhat Bengaluru Mahanagara Palike (BBMP) Commissioner Manjunath Prasad assured that there was no need to panic, as the reported numbers were less than the previous year's figures. "Till now, we have identified 177 cases, out which 37 are from outside Bengaluru. These are regularly monitored and proper action is being taken. Numbers are less compared to the previous years. There is no need to panic," Prasad told ANI. Telangana is witnessing a spurt in the number of Swine Flu or H1N1 cases and at least 50 cases have been detected in the state.
Meanwhile, the Gujarat government told the high court that special measures were being taken to tackle the spread of the H1N1 virus which causes swine flu. The Gujarat High Court was informed that 786 people had tested positive for the virus in the state till September 30, and 30 of them had died.
In Delhi, as many as 95 cases of swine flu have been reported. The figure accounts for cases reported till September 30, said the latest Integrated Disease Surveillance Programme, a report by the Health Ministry. There has also been a death and three more suspected cases from Delhi, Gurugram, and Noida respectively, reported DNA.