TDS Issues Three-line Whip to Party MPs as Rajya Sabha Set to Take up Triple Talaq Bill For Discussion Tomorrow
On December 27, the bill was cleared by the Lok Sabha — 245 voting in favour and 11 opposing it.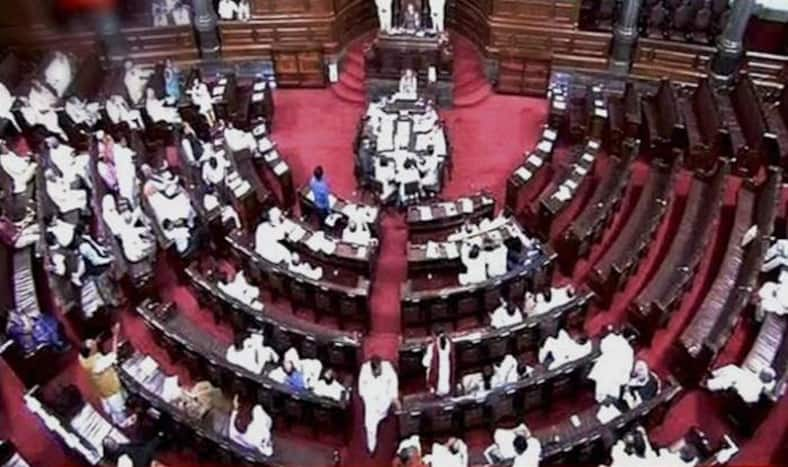 New Delhi: As the contentious triple talaq bill, seeking to criminalise the practice of instant divorce among Muslims is set to be tabled in Rajya Sabha on December 31, Telugu Desam Party issues a three-line whip into their MPs asking them to be present in the House tomorrow. Earlier in the day,  BJP and Congress had also issued a whip to their ministers.
On December 27, the bill was cleared by the Lok Sabha — 245 voting in favour and 11 opposing it —amid a walkout by the Opposition.  The Congress party has issued a three-line whip to its Rajya Sabha and Lok Sabha MPs,  the BJP whip went out to its Rajya Sabha MPs only.
Telugu Desam Party issues a three-line whip in Rajya Sabha in view of tabling of #TripleTalaqBill tomorrow

— ANI (@ANI) December 30, 2018
On Friday, Union Law Minister Ravi Shankar Prasad had claimed that the bill will find support in the Rajya Sabha, where the BJP-led NDA lacks numbers. Piloting the bill, Prasad had said there should be no politics on the bill, stressing it was not against any particular community.
On the other hand, All India Congress Committee (AICC) general secretary K C Venugopal told reporters that the party would join hands with others to prevent the bill from getting passed in the House.
Congress had also accused the NDA government of getting the triple talaq Bill passed in haste in the Lok Sabha in the wake of 2019 general elections. The grand old party claimed that its provisions were against the Constitution as well as fundamental rights.
The fresh Bill to make the practice of triple talaq among Muslims a penal offence was introduced in Lok Sabha on December 17 to replace an ordinance issued in September. Under the proposed law, giving instant triple talaq will be illegal and void, and will attract a jail term of three years for the husband. The fresh bill will supersede an earlier bill passed in the Lok Sabha and pending in the Rajya Sabha. The earlier bill was approved by the Lower House.
But amid opposition by some parties in the upper house, the government had cleared some amendments, including the introduction of a provision of bail, to make it more acceptable. However, as the bill continued to face resistance in the Rajya Sabha, the government issued an ordinance in September, incorporating the amendments.