Telangana Assembly Election 2018: K Chandrashekhar Rao is 'Insecure', Walking on Congress Path, Says PM Narendra Modi in Nizamabad
Telangana will go to polls to choose a new government on December 7, 2018.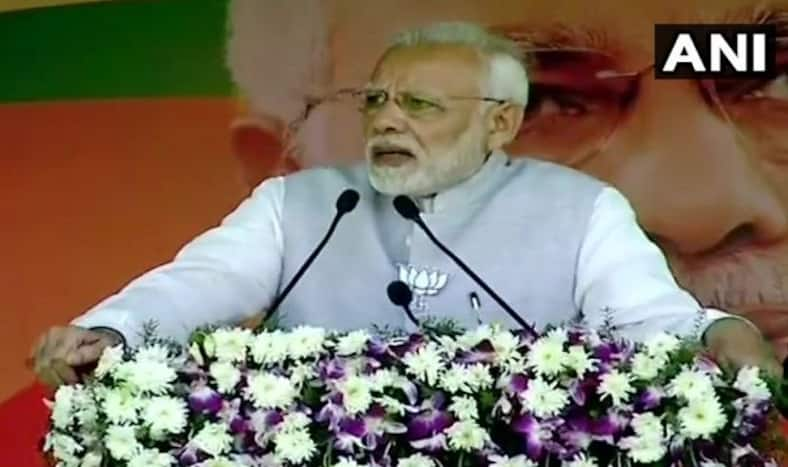 New Delhi: Prime Minister Narendra Modi on Monday hit out at Telangana chief minister K Chandrashekhar Rao and accused him of walking on Congress party's path. Addressing a rally in Nizamabad district of poll bound Telangana, PM Modi said,"He (KCR) is walking on Congress' path. He thinks that if Congress can win elections without doing anything, he too can do it. But he must know that youth of the state are aware of the ground realities."
The Prime Minister also called him insecure for refusing to connect the state with the scheme of Ayushman Bharat."Ayushmaan Bharat was launched 2 months ago, nearly 3 lakh families have availed its benefits. Serious operations have been done, people's lives have been saved. Yet, not a single person from Telangana availed its benefits, your CM is responsible for it," asserted Modi.
Escalating his attack on KCR and Congress, PM Modi further said,"TRS and Congress are two sides of the same coin. They both follow vote bank politics, appeasement of minorities, believe in dynastic politics and none of them have internal democracy. But we believe in 'Sabka Saath, Sabka Vikas'. We do not believe in vote-bank politics."
The Prime Minister also took a dig at Telangana CM over his claim to transform Nizamabad into London saying,"The Chief Minister of this state says he will transform Nizamabad into London. But look at the condition of this region. The region lacks development."
Telangana will go to polls to choose a new government on December 7, 2018. The counting of votes would be held on December 11 along with four other states—Madhya Pradesh, Telangana, Chhattisgarh and Mizoram.