Telangana Assembly Election 2018: Malakpet, Karwan, Goshamahal Charminar, Chandrayangutta, Yakutpura, Bahadurpura Vote Counting, Winners List
The counting of votes for--Malakpet, Karwan, Goshamahal Charminar, Chandrayangutta, Yakutpura, Bahadurpura constituencies. Here is the winners list.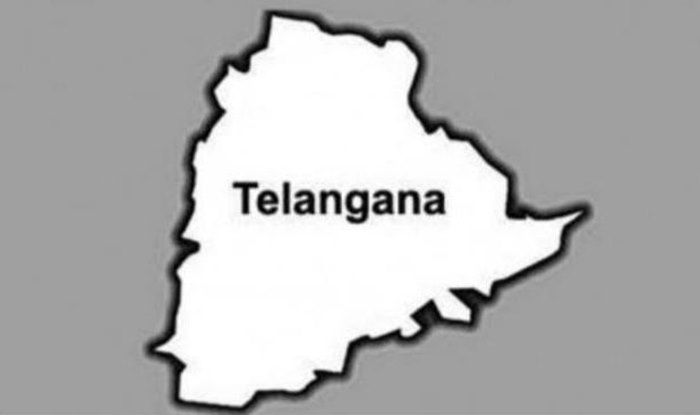 Constituency Wise Telangana Election Results 2018 Latest Updates: The counting of votes for all the 119 seats, including Malakpet, Karwan, Goshamahal Charminar, Chandrayangutta, Yakutpura, and Bahadurpura is over. Here is the list of winners.
Official ECI Data:
-AIMIM chief Akbaruddin Owaisi wins from Chandrayan Gutta constituency.
-Malakpet, Ahmed Bin Abdullah Balala of AIMIM beats Ale Jeetendra from BJP.
-Karwan, BJP's Amar Singh is leading with 13834 votes, he is followed by Jeevan Singh of TRS, who has 6707.
-Goshmahal, Raja Singh of BJP beats Prem Singh Rathore of TRS.
-Yakutpura, AIMIM's Syed Ahmed Pasha Quadri beats BJP's Roopraj.
-Bahadurpura, AIMIM's Moazam Khan beats Inayath Ali Baqri of TRS with a margin of 82,518 votes.
The candidate for the 2018 elections from Bharatiya Janata Party (BJP) is A Jeetendra, son of senior BJP leader Ale Narendra, while from All India Majlis-e-Ittehadul Muslimeen (AIMIM) it is Ahmed Bin Abdullah Balala. From Telugu Desam Party (TDP) it is Mohammed Muzaffar Ali Khan, and from Telangana Rashtra Samithi (TRS) it is C Satish Kumar.
Both AIMIM's Ahmed bin Abdullah Balala and Telugu Desam Party's Mohammed Muzaffar Ali Khan had locked horns after the constituency's delimitation in 2009. It must be noted that the Mehdavi Muslim and those from Seemandhra region could also play a decisive role in sealing the fate of the Malakpet Assembly constituency apart from the AIMIM, TDP, TRS and BJP which is making inroads in this constituency this year.
Karwan had recorded one of the highest nominations in Hyderabad with 21 candidates in the fray. The constituency has 3,03,020 voters, up from 2,87,977. BJP's Amar Singh, Osman Bin Mohammed al Hajri of Congress, Kausar Mohiuddin from AIMIM, TRS's T Jeevan Singh, Sayyad Rahimoddin of BSP, Geetha Thakur from Anarakshit Samaj Party, Chinni Rakesh of New India Party, V Narsing Rao from Telangana Inti Party and Loktantrik Sarvjan Samaj Party's Farhath Khatija are the candidates in the fray.
In the Goshamahal constituency, BJP's Raja Singh battles Congress and TRS candidates while in Charminar constituency, AIMIM's Mumtaz Ahmed Khan will be pitted against BJP's T Uma Mahendra and Mohd Ghouse from Congress. For Chandrayangutta constituency which is a hub for Defence Research and Defence Organisation in Telangana, it'll be a tough fight as Akbaruddin Owaisi of AIMIM represents the constituency and had won by a margin of 59,274 votes in 2014. As far as Yakutpura and Bahadurpura constituency goes, the AIMIM has a strong hold in both these regions.
In the 2014 elections, TRS (Telangana Rashtra Samithi) emerged victorious with 63 Assembly seats and 11 out of 17 Lok Sabha seats.