Telangana Election 2018 Winners List: Karimnagar, Choppadandi, Vemulawada, Sircilla, Manakondur, Huzurabad, Husnabad
Winners List for Karimnagar, Choppadandi, Vemulawada, Sircilla, Manakondur, Huzurabad, Husnabad is out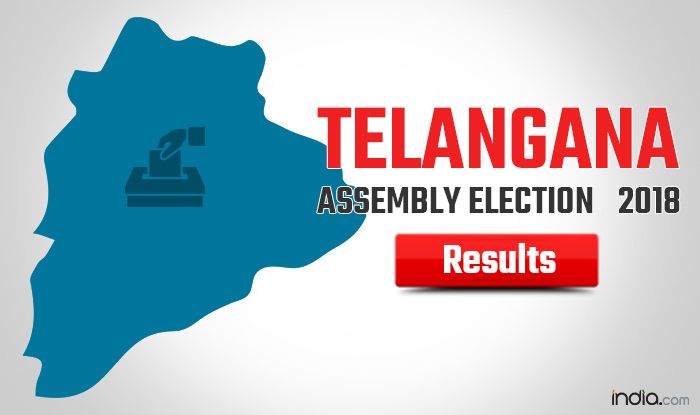 Hyderabad: Counting of votes for Karimnagar, Choppadandi, Vemulawada, Sircilla, Manakondur, Huzurabad, Husnabad has been done.
As per the counting in Telangana, the TRS has won a landslide victory in the state.
In Karimnagar, Gangula Kamalakar of TRS has won against Bandi Sanjay Kumar of BJP, with a margin of 14974. In Karimnagar Assembly constituency plays important role in this election season as big shot leaders from the TRS, BJP and Congress parties are contesting from this seat. Gangula Kamalakar from TRS, Bandi Sanjay Kumar of BJP and Ponnam Prabhakar of Congress faced each other. TRS' Gangula Kamalakar had won twice earlier in 2009 and 2014 elections.
In Choppadandi, Ravi Shankar Sunke of TRS has won against Medipally Sathyam of Congress, with a margin of 42127. BJP's Bodiga Shobha, Medipally Satyam from Congress and Sunke RaviShankar of TRS were contesting in this election. In 2014, Bodiga Shobha from TRS had defeated Suddala Devaiah of Congress by 86841 votes.
In Vemulawada, Ramesh Chennamaneni of TRS has won against Srinivas Aadi of Congress, with a margin of 28186. The Vemulawada Assembly Constituency of Telangana state was held by Ramesh Chennamaneni of TRS. In the 2013 Telangana Assembly Elections, he beat Aadi Srinivas of Others. Ramesh Chennamaneni had won 42.79 percent of the votes.
In Sircilla, Rama Rao of TRS has won against Kondam Karuna Mahender Reddy of Congress, with a margin of 89009. Mallagari Narsa Goud of BJP, K K Mahendar Reddy of Congrees and KT Rama Rao from TRS were contesting assembly elections. In 2014, K Tarakarama Rao of TRS had defeated Konduru Ravinder Rao of Congress by 92135 votes.
In Manakondur, Balakishan Rasamayi of TRS has won against Arepally Mohan of Congress, with a margin of 31509. Gaddam Nagaraju of BJP, Arepally Mohan of Congress and Rasamai Balakishan of TRS were contesting this assembly election. In 2014, Rasamai Balakishan from TRS had defeated Arepalli Mohan of Congress by 85010 votes.
In Husnabad, Satish Kumar Voditela of TRS has won against Chadha Venkat Reddy of Communist Party of India. In this constituency, the TRS' sitting MLA Vodithela was facing the BJP's Chada Srinivasa Reddy and the Communist Party of India's (CPI) Chada Venkat Reddy.
In Huzurabad, TRS MLA Eatala Rejendar has won against Congress challenger Kaushik Reddy Padi by a margin of 43719. In the 2018 Assembly elections, the Congress had fielded Kaushik Reddy Padi while the sitting TRS MLA Eatala Rejendar was again in the fray. The BJP candidate from Huzurabad for the 2018 polls was Raghu Puppala. The Telangana Rashtra Samithi's (TRS) Eatala Rajender had defeated Congress' Kethiri Sudarshan Reddy in the 2014 Assembly elections by a margin of 57,000 votes.