Telangana Election 2018 results: Ghanpur (Station), Palakurthi, Parkal, Warangal West, Warangal East, Waradhanapet, Bhupalpalle lvote counting, Winner List
The counting of votes for-- Ghanpur (Station), Palakurthi, Parkal, Warangal West, Warangal East, Waradhanapet, Bhupalpalle lvote constituencies is over and TRS has emerged victorious.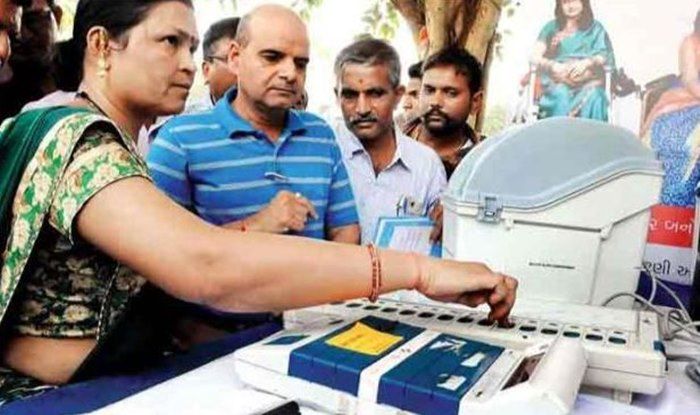 Constituency Wise Telangana Election Results 2018 Latest Updates: The Telangana Rashtra Samithi (TRS) announced a list of 105 candidates for elections after Chief Minister K Chandrashekhar Rao's government dissolved the state assembly. Two sitting Telangana MLAs were denied tickets. B Suman, who is currently the Lok Sabha MP from Peddapalli, has been named as a candidate.
The counting of votes is over and TRS has emerged victorious. Here is a list of winners.
LIVE BLOG: Telangana Poll Results 2018 LIVE: TRS Ahead on 3 Seats, Congress+ Takes Lead on 1; Counting Underway
-Ghanpur, Thatikonda Rajaiah of TRS beats Indira Singapuram of Congress.
-Palakurthi, Erraballi Dayakar from TRS beats Janga Raghava Reddy of Congress.
-Parkal, Challa Dharma Reddy of TRS beats Ram Mohan Reddy of Congress.
-Warangal West, Dasyam Vinay Bhaskar of TRS beats Revuri Prakash Reddy of Telugu Desam.
-Warangal East, Narendar Nannapuneni of TRS beats Ravi Chandra Vaddiraju of Congress.
-Waranadhepet, Aroori Ramesh of TRS beats Devaiah Pagidipati of Telangana Jana Samithi.
-Bhupalpalle Ivote, Gandra Venkata Raman Reddy of Congress beats Gandra Satyanarayana Rao of All India Forward Bloc.
The Ghanpur (Station) (SC) Assembly Constituency is currently held by Thatikonda Rajaiah of TRS. In the 2013 Telangana Assembly Elections, he beat Dr Gunde Vijaya Rama Rao of Congress. Thatikonda Rajaiah got 57.83 percent of the votes. In Palakurthi, Dayakar Rao won on a TDP ticket against D. Sreenivas from Congress with a majority of 4,313 in a closely contested elected election who got 53,486 votes from an electorate of 2,17,388 in the year 2014.
In Parkal, TRS' CD Reddy to contest the election for second time in the constituency. Arvind Kejriwal's AAP will be competing in the 2018 Telangana Assembly elections from the Warangal West constituency with Bandi Krishna Kishore as its candidate. TRS' Pasunoori Dayakar is  the sitting MLA from this region. In Warangal East constituency, Narendra Nannapuneni from TRS aims to win against Congress' RC Vaddiraju.
The Wardhannapet assembly constituency (SC) in Warangal rural district is one such constituency which was swept away in the Telangana Rashtra Samithi's (TRS) wave during the 2014 elections. TRS' Madhusudana Chary to compete against Congress' Gandra VR Reddy.
Telangana is currently ruled by Telangana Rashtra Samithi. Telangana has 119 Assembly seats. The TRS holds 63 seats, while INC has 21. Telugu Desam Party of N Chandrababu Naidu has 15 seats, Asaduddin Owaisi-led AIMIM has 7, BJP 5, 8 seats are held by others. Out of the 119 candidates, 88 are General candidates, 19 are from Scheduled Castes, 12 are from Scheduled Tribes. Of the 119 elected candidates, 113 are males and 6 are females.