There Are Two Indias, One of The Rich and Other of The Poor: Rahul Gandhi Slams Govt Over Unemployment Issue
To me, it seemed that Presidential Address was a list of bureaucratic ideas instead of a strategic vision: Rahul Gandhi in Lok Sabha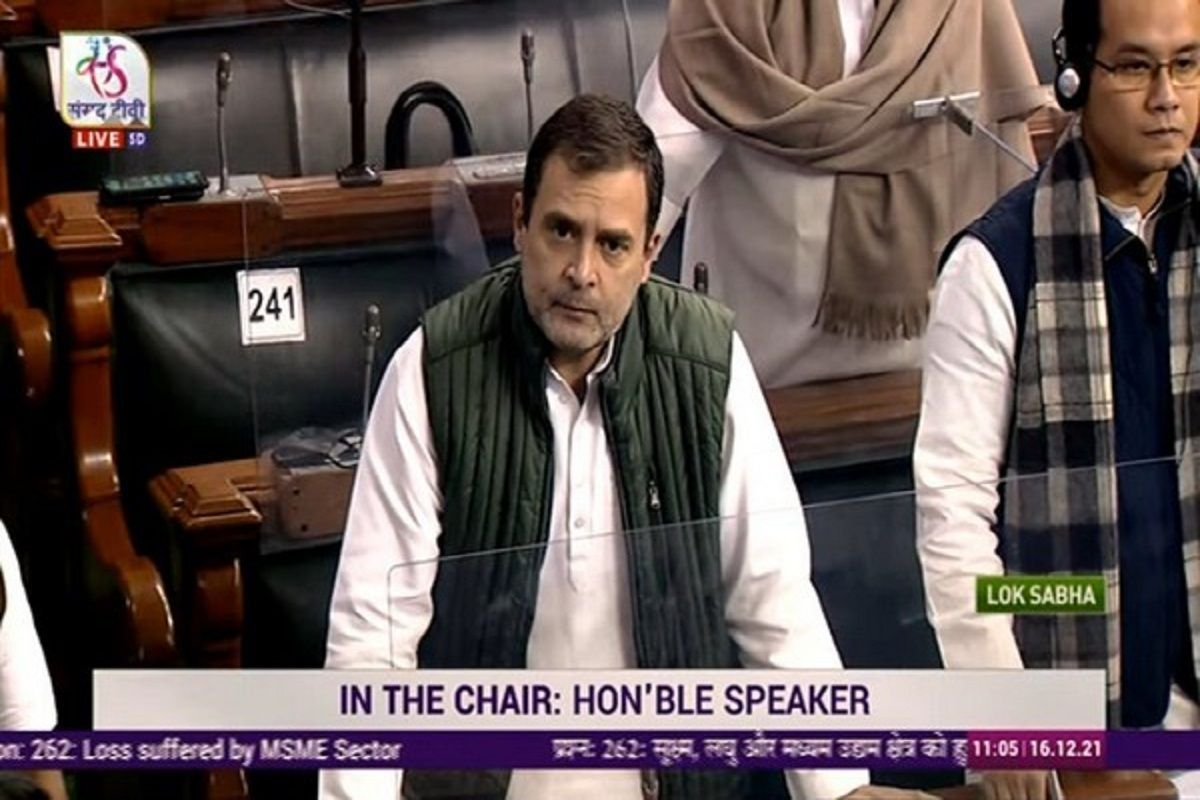 New Delhi: Congress Leader Rahul Gandhi on Wednesday launched a scathing attack on the Modi government over the issue of unemployment. Speaking first from the Opposition side in the Lok Sabha during the debate on the Motion of Thanks on the President's address, Rahul Gandhi said India is facing the highest unemployment at the moment and the gap between rich and poor is widening. "There are two Indias, one India is for the extremely rich people – for those who have immense wealth, immense power, for those who don't need a job, those who don't need water connection,electricity connections, but for those who control the heartbeat of the country," Rahul Gandhi said.
"I think there were 3 fundamental things that were not spoken about in the Presidential Address. First, and what I consider to be the most important, is the idea that there are now two Indias. There is now no longer one India," he added.
It is important as a nation that BJP listens to what we say because we have experience, we have understanding. BJP might not think so but we have people on our side who understand the workings of our nation, use us.: Shri @RahulGandhi#JantaKiAawazRahul pic.twitter.com/lRXJmUh7s3

— Congress (@INCIndia) February 2, 2022
He further said that the address to a joint sitting of Parliament didn't touch the central challenges facing the country and was a "list of bureaucratic ideas" instead of a strategic vision.
Key Takeaways From Rahul Gandhi's speech in Lok Sabha:
You speak of providing employment, 3 crore youth lost their jobs in 2021. Today India is facing the highest unemployment in 50 yrs. You talk of Made in India, Start-Up India, but the youth didn't get the employment they were supposed to.The one they had has disappeared
You talk of Made in India. But there cannot be Made in India today. The matter has ended because who are the people involved in Made in India? Small and medium industry, unorganised sector – whom you have finished. Made in India is not going to take place
UPA Govt pulled 27 crore people out of poverty in 10 years. This is not our data, this is factual data. You pushed 23 crore people back into poverty
To me, it seemed that Presidential Address was a list of bureaucratic ideas instead of a strategic vision. It looked to me as if it has been constructed not by a vision of leadership but by a group of bureaucrats who had to simply put something down on paper
Unfortunately, the Presidental Address was a long list of things that the Govt claims to have done but didn't really contain the deeper strategic issues that we would have liked to see. It didn't touch a couple of central challenges facing our country.
There are two Indias, one India is for the extremely rich people – for those who have immense wealth, immense power, for those who don't need a job, those who don't need water connection,electricity connections, but for those who control the heartbeat of the country
The nation is at risk both from outside and inside
There was not a single word on unemployment in the Presidential Address. The youth across the country is looking for jobs. Your govt is unable to provide them with one
I think there were 3 fundamental things that were not spoken about in the Presidential Address. First, and what I consider to be the most important, is the idea that there are now two Indias. There is now no longer one India
Watch Full Speech Here: