Those Who Don't Say 'Bharat Mata ki Jai' Are Pakistanis: UP BJP MLA Surendra Singh
New Delhi, Feb 27: Bharatiya Janata Party (BJP) MLA from Bairia in Uttar Pradesh, Surendra Singh has courted a new controversy by saying that those who desist from saying 'Bharat mata ki jai' are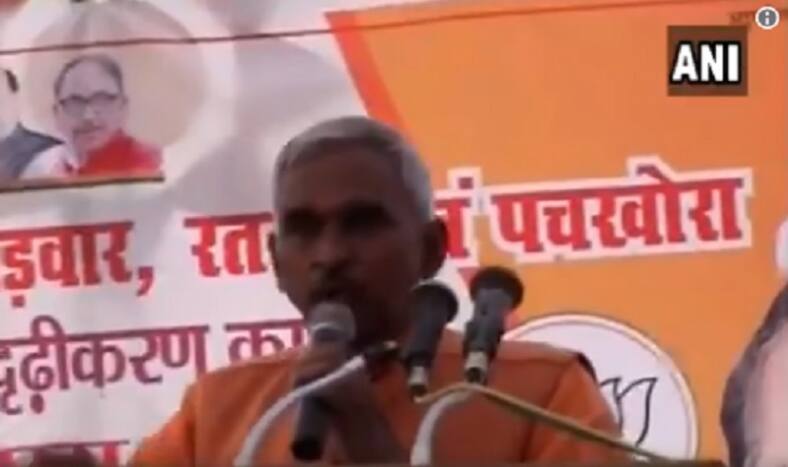 New Delhi, Feb 27: Bharatiya Janata Party (BJP) MLA from Bairia in Uttar Pradesh, Surendra Singh has courted a new controversy by saying that those who desist from saying 'Bharat mata ki jai' are Pakistanis. On Sunday while addressing a rally of farmers in Ballia's Ratsad, Singh said,"Those who have reservation in saying Bharat Mata ki Jai and Vande Matram are Pakistanis and they have no right to live in the country."
"People who do not give the status of mother to their motherland, their patriotism is doubtful. Those who have a problem in saying Bharat Mata ki Jai and Vande Matram should not have the permission to do politics," he added.
The BJP lawmaker however clarified his statement and said that he did not target any particular community. "Anyone — be it Hindus, Muslims, Sikhs or Christians, who has a problem in saying 'Bharat mata ki jai', in my opinion, is Pakistani by nature. There are so many Muslim brothers who are patriotic, like Abdul Kalamji, who the BJP salutes. But those who behave like butchers will be treated in a violent manner," Indian Express quoted Singh as saying.
However, this is not the first time, the Bairia MLA has stirred a controversy. Earlier last month he had said that within 2024 India would become a Hindu nation and once it becomes Hindurashtra, only those Muslims will stay in the country, who assimilate into the Hindu culture.