Titli Cyclone: Odisha Death Toll Rises to 26, Oppn Claims Number Bigger; Govt Claims Most People Have Left Relief Centres For Home
The Chief Secretary has visited the affected districts of the state.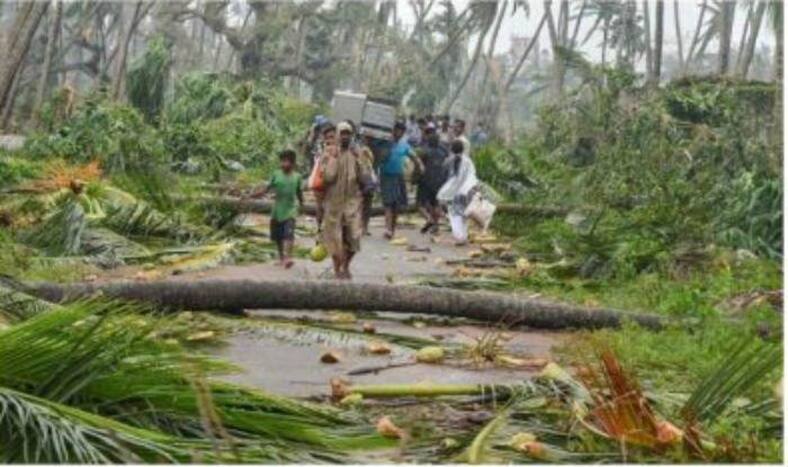 Bhubaneshwar: Death toll in Odisha due to Titli cylone and the subsequent floods has risen to 26, reported ANI on Tuesday.  PTI said three bodies were found in the worst-hit Raigada block of Gajapati district on Monday.  The Chief Secretary of the state has been visiting the affected districts. After visiting Gajapati, AP Padhi said, "In the landslide incident in Raigada block, 18 people have died. Postmortem of bodies has been conducted." (Also read: Rs 4 Lakh Ex-gratia For Kin of Gajapati Landslide Victims)
Highlights
Cong claims 45 people have lost their lives.
CPI(M) claims it also has the actual figures.
BJP says it has 25 names already and is collating data.
On his return from Gajapati, Padhi attended a review meeting chaired by Chief Minister Naveen Patnaik where it was decided that 50 kg of rice, two-and-half litres of kerosene oil and Rs 1,000 cash would be handed out to each affected family in the district.
Over 57.08 lakh people in 7,402 villages have been affected. According to PTI, a total of 3,60,353 people were evacuated and sheltered in 1,614 relief centres but most of them had returned to their houses by Monday evening and 8,889 people were left in 41 relief centres, the officials said.
Meanwhile, the Opposition, including BJP, Congress and CPI(M),  claimed that the state government was hiding the actual toll has been hiding the actual casualty figure. "Till Sunday, the Naveen Patnaik-government was not ready to accept any deaths when 20 post-mortems had already been done in Gajapati district alone. The government is lying and to hide that, it is lying even more. We have names of 25 deceased so far and are collecting other names, once we get all the names, we will reveal it in front of media," said Odisha BJP general secretary Bhrugu Baxipatra.
CPI(M) general secretary Sitaram Yechury also claimed that his party's state unit had more information regarding the toll. Odisha Pradesh Congress Committee president Niranjan Patnaik said, "By claiming zero casualty at a time when 45 people have already died and people are dying and have no food to eat, Odisha government has betrayed the people of Odisha. It is unfortunate."
Meanwhile, Chief Minister Naveen Patnaik cancelled his birthday celebration on Tuesday in view of the cyclone.