Tripura Assembly Elections 2018 Dates: Voting on February 18, Counting on March 3; VVPATs, EVMs to be Used
Tripura polls: The Chief Election Commissioner AK Joti announced that electronic voting machines and VVPAT will be used on all the seats of the three states.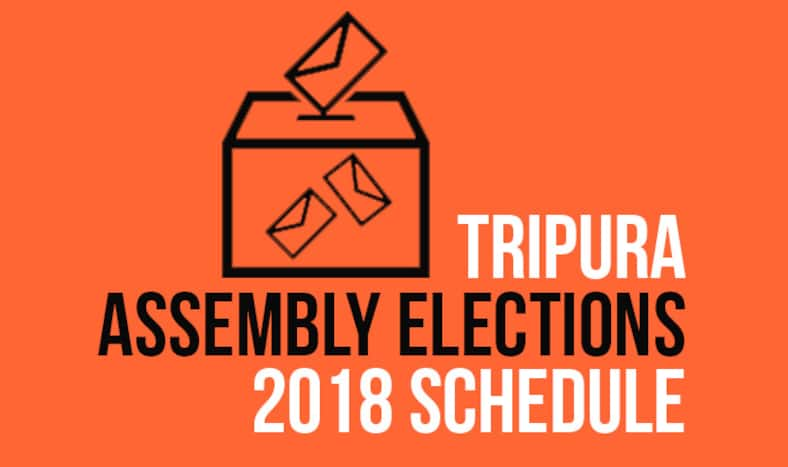 New Delhi, Jan 18: The Chief Election Commissioner Achal Kumar Joti on Thursday announced the schedule for Tripura assembly elections 2018. The polling will be held in the first phase on February 18, whereas the counting will be held on March 3. AK Joti announced that electronic voting machines and VVPAT will be used on all the seats. He further said that the maximum expenditure allowed to a candidate will be Rs 20 lakh. With the announcement of polls, the model code of conduct has come into force.
The date for the issuance of notification is January 24; last date of filing nomination is 31st January; scrutiny of nominations will be held on February 3, 2018. Polling in Meghalaya and Nagaland will be held on February 27. The results for all the three states will be released on March 3. The process of elections will be completed by March 5.
Tripura is currently the bastion of Left parties. The Congress party and the BJP are leaving no stones unturned to make a dent in the Left vote banks. Both parties were aligning with regional tribal parties to take on the Left.
The BJP was in talks with Tripura's main tribal based party, the Indigenous People's Front of Tripura (IPFT) held a series of meetings in New Delhi on Thursday and Friday with Prime Minister Narendra Modi, Home Minister Rajnath Singh, Minister of State for PMO Jitendra Singh and other BJP leaders.
Earlier in a major announcement, the EC had announced that "three dozen" apps will be launched ahead of the assembly polls to bring in ease to all the stakeholders.
The three northeast states are among eight that are scheduled to go to polls in 2018. Apart from Meghalaya, Tripura and Nagaland, elections to the Karnataka, Mizoram, Chhattisgarh, Madhya Pradesh and Rajasthan Assemblies will also be held this year.